Will Security Issues Stop the Sharing Economy in Its Tracks?
Car-sharing companies have worked out systems for dealing with liabilities, but apartment-sharing companies have not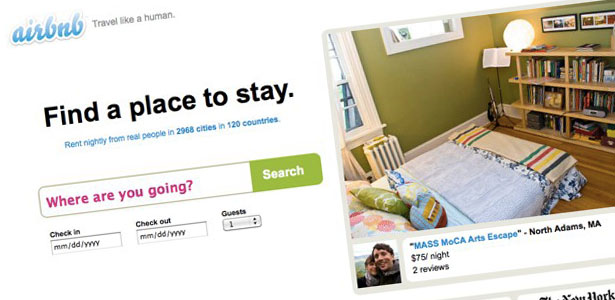 The sharing economy is growing up and the growth pains are evident.
Airbnb is a service that lets people temporarily rent out their apartments to other people through its website. In essence, the site is a particularly interesting matchmaking firm. The renter gets lower-than-hotel rates in a cool place. The owner gets some money when their place would otherwise go unoccupied. And it all worked pretty well when the site was circulating among the creative class and other people who are like the firm's Bay Area founders.
Now, though, word is out. As the site goes mainstream, it's no longer just graphic designers in Carroll Gardens sharing apartments with associate editors in Oakland. And several apparent criminals have caught on that they can pay a small amount of money and get full access to someone's apartment, including all of the information about that person's identity. These bad actors have treated some people's apartments more like an SRO than a boutique hotel.
Katie Fehrenbacher writes that car-sharing companies have had to deal with these liability issues for a while, and so they've worked out the systems they need. The apartment-sharing companies have not done the same. They need to because the sharing economy -- in which we increase the capacity factor of the products we buy -- is a really important strategy for dealing with a carbon and energy-constrained world. The sharing economy seems like a novelty now, but it's going to be a much, much bigger deal if we encounter energy supply shocks or tough climate consequences.
I'm not sure what the answer to the security question is but it's got to airtight with clear policies around who will pay for damages. This isn't just for Airbnb's health, but for the sharing economy as a whole. One high-profile blow-up and the optimism on which its built could evaporate.
(Full disclosure: One of the cofounders of Airbnb, Joe Gebbia, is a friend of mine from my San Francisco days. I heard about the company years ago and thought to myself, "But that's just couchsurfing.com." Clearly, I didn't really get it. Joe and I did not talk about this story.)
Image: Airbnb.