This Guy Is Already Camping at an Apple Store for an iPhone 5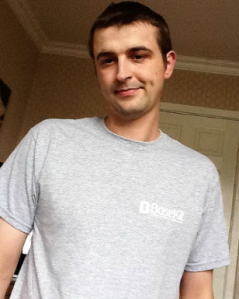 Rob Shoesmith wants something. Either he wants to be the first person to own an iPhone 5 or he wants to be showered in attention and gifts. If he can keep this up -- this being camping in a tent outside of an Apple Store in London's Covent Garden district for over a month, since the next iteration of Apple's smartphone isn't expected to debut until September at the earliest -- he could get both. If he can't keep it up, or is shooed from the Wi-Fi hotspots and public power outlets that are allowing him to work outside of his apartment, at least he'll have all the attention and gifts.
In a recent post to his blog set-up to track the "marketing and PR experiment," Shoesmith wrote that Cyber Candy, an online candy company, will be sending him "a large box of American and Australian candy." Add that to the long list of items that the UK marketing professional has already received: power chargers, Energizer batteries, a webcam from Skype, a free screen replacement for his damaged iPhone 4, Peter Popple's Popcorn (though it's unclear how he will cook it), Wingman wet wipes, glow in the dark products, and more.
On his website, Shoesmith has assembled a wish list of items he is hoping that sponsors and donors will send to his tent in London. He's asking for little things, like soft drinks and water, breakfast cereal bars and grooming products, to keep him functioning and presentable. But he's also asking for big things, like, get this, a butler and a personal assistant who can run errands.
Image: Rob Shoesmith.