The Only Tablet Computer Consumers Want Is Apple's iPad
With HP, Motorola, and Samsung all struggling with various problems, sales of Apple's iPad are actually starting to accelerate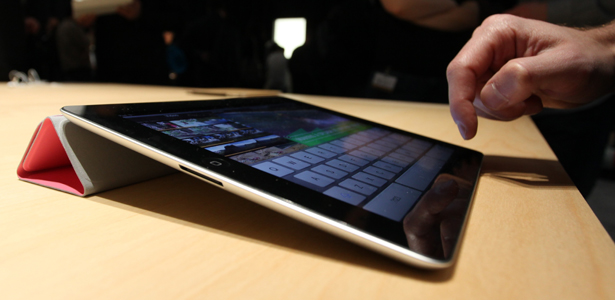 I want a tablet computer. I have four laptops and a desktop computer, enough for any occasion, any task -- A Mac Pro, a Google Chrome notebook, a Toshiba netbook, a MacBook Pro, a MacBook -- so I have almost zero need for a tablet computer. If I had one of my own, I might use it for all of 60 minutes each day, while I'm on the train commuting to work and back. And, there, I often turn to my iPhone or a magazine (yes, in print) to keep me occupied. But I still want a tablet.
And that's thanks to Steve Jobs and his team at Apple. Before the iPad, nobody knew they wanted a tablet. After the iPad, nobody wanted a tablet other than the iPad. There's something about its simplicity and its single, iPhone and iPod-like button that is appealing; something about its intuitive controls and slick surface that calls to us; and something, too, about the comfort that comes from buying into a gadget that many others have invested in. Wouldn't you prefer to read that magazine on me, it asks. Yes. Yes, I would.
When the iPad debuted, several of Apple's competitors moved quickly to release tablets of their own. But the numbers suggest that nobody wants those. Motorola's tablet sales are falling even though the company has cut costs. HP has put an end to its webOS platform, pulling the plug on several divisions as it works to spin off its PC business. And a German court has banned the sale and importation of Samsung's Galaxy 10.1 tablet throughout the European Union, arguing that it is based illegally on the design of the iPad.
As other tablets come and go and as other companies struggle with their move to mobile devices, sales of Apple's iPad, always a huge chunk of this market, are actually accelerating. "Expanding geographic foot print, back-to-school sales and faltering competition suggest upwards of 11 million for the September quarter or almost 20 percent sequential unit growth," Ashok Kumar, an analyst with Rodman & Renshaw, told All Things D. "With competition being held back by either legal injunction or weak sell-through, iPad volumes could further accelerate in the December quarter approaching 15 million units."
Image: Wikimedia Commons.