I first saw Square's product when Gizmodo's Mat Honan whipped one out at a dinner in San Francisco to help us split a check. Here's how it worked: he ran my credit card through a tiny plastic doohickey (technical term) that attached to his phone. We entered the amount I owed for the pizza, inflated by the price of a couple Belgian beers, and voila, I'd paid him with a credit card.  It was a subtly impressive demonstration of the alternative payment system's appeal to the tech-savvy. The whole thing was slick and easy, and Square's pricing -- a flat 2.75 percent of transactions -- seemed a small enough price to pay for the convenience of the service.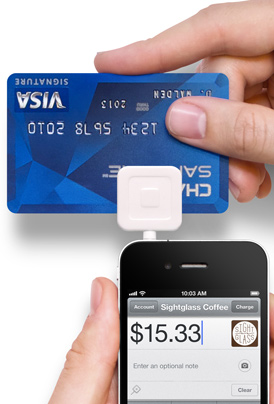 But I wondered if it had mainstream appeal. We were on Valencia Street, after all, the epicenter of the Bay's hipster world, and both of us worked (at the time) for Wired.  Would people and businesses whose lives didn't revolve around technology toss away their old-school credit card machines? It didn't seem likely.

Over the last few months, I started to notice Square doohickeys popping up all along eastern seaboard. Coffee shops are using them. Food trucks (@lobstertruckdc, anyone?) are using them. Boutiques are using them. Where hipsters lurk, Square abounds. But what about everywhere else?