Sims Social Debuts on Facebook With Dunkin' Donuts Products
As part of an effort to raise its profile across the country, Dunkin' Donuts will be selling virtual coffee and doughnuts for the next six months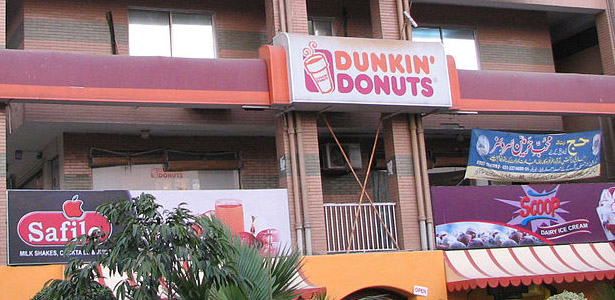 How much is a virtual cup of coffee worth? How do eating digital doughnuts affect one's mood? Players of the new Sims Social game on Facebook, the social network's version of the hit Electronic Arts franchise that debuted today, are going to soon find out.
As part of a larger effort to raise its brand profile as it expands across the country, Dunkin' Donuts has partnered with Electronic Arts for at least the first six months of the Sims Social rollout. As one of three products integrated into the Facebook game, Dunkin' Donuts will receive prime placement in the game and its products will be incorporated into play. "Our products will provide value" to Sims Social players, Dan Saia, vice president for consumer engagement at Dunkin' Brands, told the New York Times' Bruce Headlam. "Maybe gifting a doughnut to a friend will put them in a better mood."
While increasing brand recognition among an audience that should prove to be dispersed around the country (and not just in the Northeast, where Dunkin' Donuts is centered), the product integration should also drive traffic to the the company's Facebook page and website. Any Sims Social players who visit Dunkin' Donuts on Facebook and Like the company will receive two bonus items to put on display in their virtual homes.
If players don't reject the obvious product placement -- and increased product placement, for this will be the first time that Electronic Arts is incorporating more than one brand or product at a time -- then this should be a hit for Dunkin' Donuts. While the cost of this campaign to the company has not been disclosed, anyone familiar with the success of the Sims franchise wouldn't doubt its value. Since the original Sims games debuted, Electronic Arts has brought in about $3 billion in revenue from it, according to VentureBeat. More than 140 million copies of the game and its expansion packs have sold.
Image: Wikimedia Commons.