Picture of the Day: Stephen Colbert Salutes the STS-135 Crew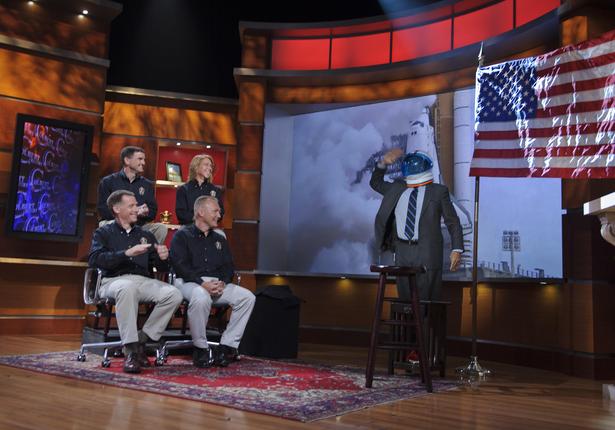 After returning from their trip to the International Space Station on the last mission of the long-running Space Shuttle program, the STS-135 crew visited the set of Stephen Colbert's The Colbert Report during a three-day visit to New York City. Here, Colbert is seen saluting the crew, which includes (from left) commander Chris Ferguson, pilot Doug Hurley, and mission specialists Sandy Magnus and Rex Walheim, with a mock astronaut's helmet atop his head. This photograph was taken on August 16, 2011, during a taping of Colbert's show.

View more Pictures of the Day.