Picture of the Day: NASA's P-3 Orion Spotted Over Maryland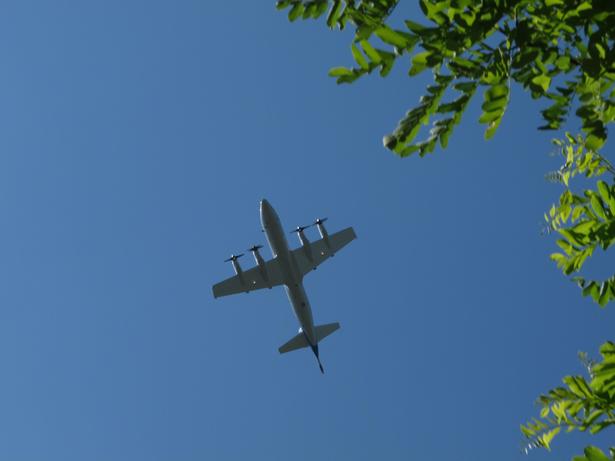 In July, NASA flew two Lockheed P-3 Orion planes over northeast Maryland in order to conduct a series of tests on the air quality in the region. They flew both high and low -- sometimes as low as 1,000 feet -- gathering more than 250 soundings from above small towns, the Chesapeake Bay, major interstates and densely populated areas. Maryland resident John Kovasckitz spotted one of the planes and captured this photograph as it headed south by southwest above the Fair Hill loop.
A four-engine plane originally developed for the United States Navy as an anti-submarine surveillance tool in the 1960s, the P-3 Orion now has several operators. NASA uses a modified version for low-altitude heavy-lift science missions, but Aero Union also uses them as does the United States Department of Homeland Security to conduct anti-drug and border patrol duties. At 117 feet long, the P-3 is recognizable for its size, but also its distinctive tail stinger, which was designed to magnetically detect submarines.
View more Pictures of the Day.