Picture of the Day: Elmo Visits With STS-135's Chris Ferguson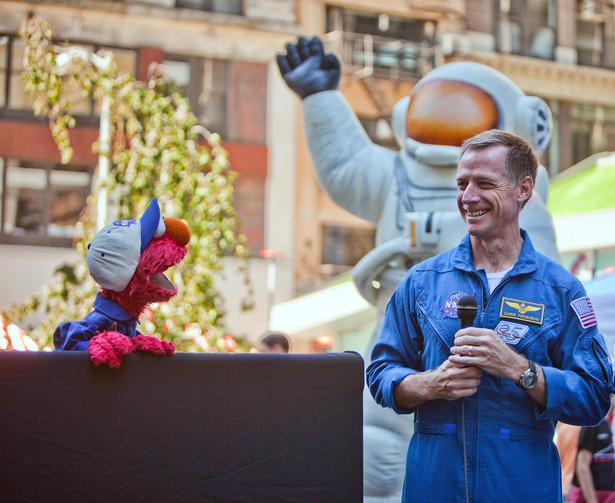 During the three-day visit to New York City that the four-person STS-135 crew -- the last astronauts to fly in NASA's long-running Space Shuttle program -- enjoyed last week, commander Chris Ferguson visited with one of television's favorite characters. Sesame Street's Elmo spoke with Ferguson at "What's Your Favorite Space?," a free, public event organized by Eventi and NASA, on Wednesday, August 17.
For the event, the Eventi's "outdoor plaza was transformed into a miniature space outpost filled with displays including an inflatable Mars Rover, demonstrations, interactive exhibits, video segments, children's activities, and more," according to NASA. The outdoor space, known officially as Big Screen Plaza, was open to visitors from 10 a.m. until 4 p.m.

View more Pictures of the Day.