Picture of the Day: Arp 302 or VV 340, Two Colliding Galaxies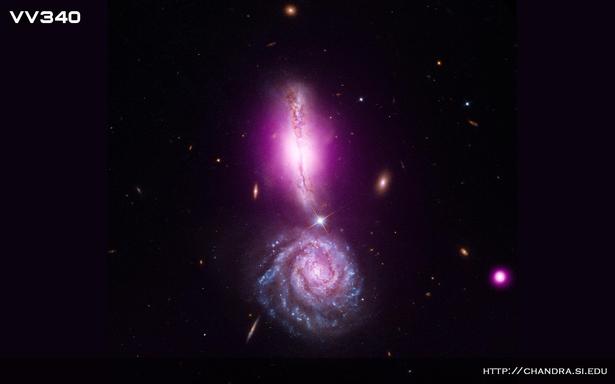 NASA calls it the cosmic exclamation point because its glowing structure resembles that of the punctuation mark. Scientists know it, mostly, as VV 340 or Arp 302. Shown in this composite image with optical information provided by the Hubble Space Telescope (red, blue and green) and data from the Chandra X-ray Observatory (purple), VV 340 is actually made up of VV 340 North and VV 340 South, two colliding galaxies in the process of spinning into one another. Astronomers suspect that the two will merge million of years from now and they watch with fascination as they believe VV 340 provides a textbook example, one that will serve as a blueprint for how our own Milky Way will collide with Andromeda billions of years from now. VV 340 sits about 450 million light years away from us here on Earth.

View more Pictures of the Day.