Picture of the Day: Acoustical Tests on Orion at Lockheed Martin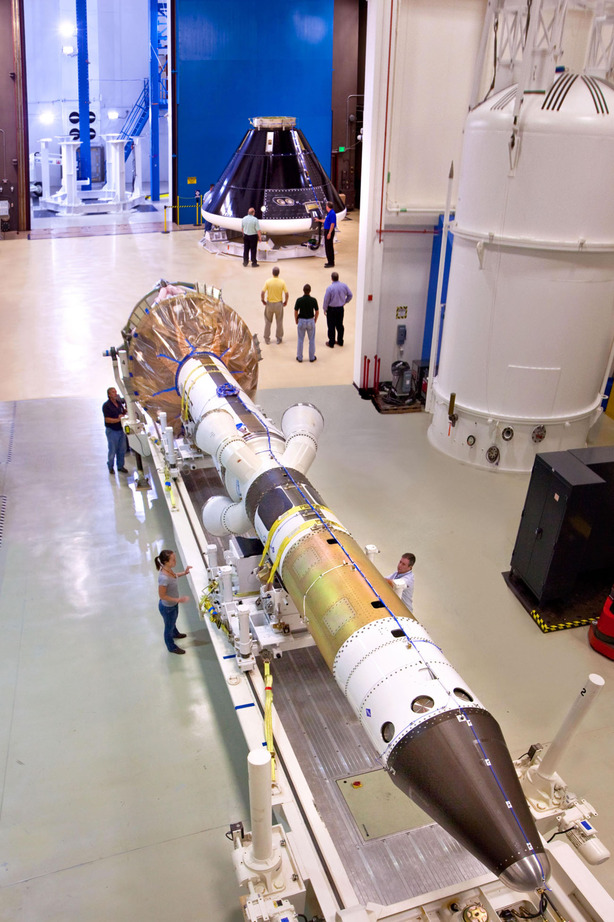 Deep inside of the Reverberant Acoustics Laboratory at Lockheed Martin's facility just outside of Denver, Colorado, a team is preparing to perform acoustical testing on the two units seen in this photographs. In the foreground, you can see the Orion Multi-Purpose Crew Vehicle Launch Abort System, and in the background, the Crew Module. These two units will be integrated for the testing. "The Orion stack will be exposed to a series of acoustic tests of increasing decibels that simulate the sound pressure levels that the vehicle will encounter during launch," NASA explained.

View more Pictures of the Day.
Image: NASA.