Old, Weird Tech: Toilet Snorkel
This is exactly what it looks like:
The recent rash of fires in high-rise hotels and deaths occasioned thereby has given rise to the need for a breathing device and method for supplying a hotel guest and/or fireman with fresh air until he can be rescued. The device and method of this inventions provide for the insertion of a breathing tub through the water trap of a toilet to expose an open end thereof to fresh air from a vent pipe connected to a sewer line of the toilet, to enable the user to breathe fresh air through the tube.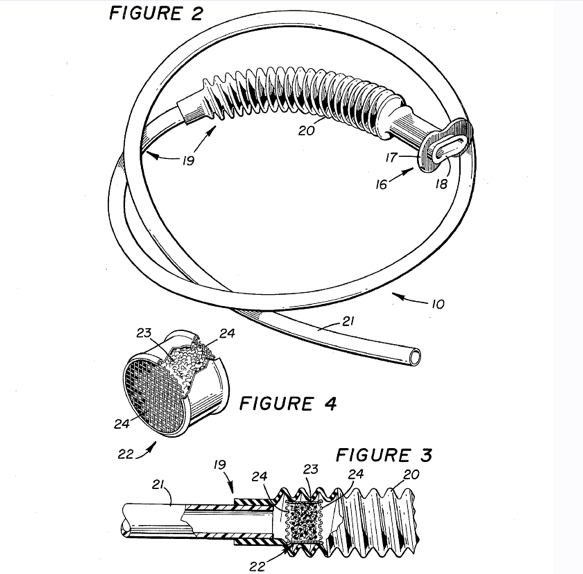 Explore the entire Old, Weird Tech archive.
Images: Google Patents.