No Pottermore for You: Google Shuts Kids Out of Email Accounts
Many kids under 13 are finding themselves locked out of their email accounts after trying to register for Google+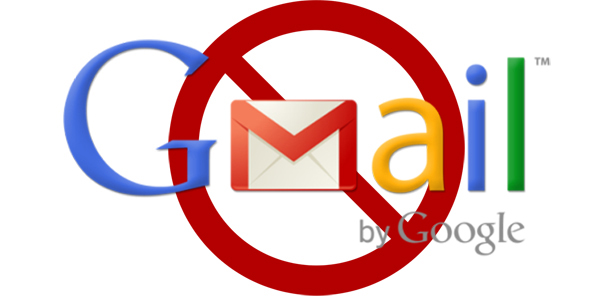 Over the weekend my friend's email account was shut down by Google. He can't access anything that's there -- his contacts, any Google Docs, old emails, nothing.
Why?
Because he's 10. Gabriel is the son of two of my closest friends, and they have always encouraged him and his sister to communicate with adults and friends over email. But according to Google's policy, only people 13 and older and have Google accounts. He has asked me not to use his last name in this article.
Here's what happened: Gabriel's dad invited him to join Google+. The first time you log in to Google+, one of the forms asks you for your age. Gabriel asked his dad whether he should respond honestly and his dad said, sure, why not. The next thing they knew, Gabriel was frozen out of his account and given a 30-day window to prove that he is over 13.
As Google+ has slowly rolled out, this has happened to many kids who have been using Gmail, some for years. (Gmail does ask for a birthdate when you sign up for an account, but they have not always done so, so accounts either predate that question or were set up with false information.) Gmail's help forums are crowded with upset parents and kids who can't access their accounts. One kid wrote:
Iʻm only 10 years old. I have been using Gmail since I was 7, and I did not lie about my age. It did not ask anyway. I tried to sign up with Google+, but then it blocked me. I quit out in the "re-enter page" (government ID or $0.30 on a credit card, with the money I would repay my mom) and now I canʻt get back in. My contacts, buzz, and all emails cannot be accessed because of Google+. I even got in Pottermore, and I am waiting for my access email to the beta site, but now I cannot because I am blocked.
But it's more than Pottermore access that's affected. There are two aspects of this that are particularly infuriating: The first is being shut off from writing and photos that you have created -- the archives of email conversations with grandparents and the stories kids have written on Google Docs, for examples. Google could at least rectify this problem by allowing people one last chance to access and download their data. Google has said in its forums that it is "actively investigating" this option.
The second is being shut out of email for all future communication. There are countless places on the Internet I would want to keep far away from a kid. Email is not one of those things. The Internet is full of strangers; your inbox is full of people you know. Email is a way to communicate with grandparents, teachers, and friends. Moreover, writing well and using email are fundamental skills necessary for functioning in the modern world.
For its part, Google says:
Under our policies, Google doesn't allow users who are under the age of 13 to have Google Accounts, unless they are using Google Apps for Education accounts through their school. This is similar to a lot of online services, as it's very complicated for many providers to offer better solutions for children that meet the relevant regulations. It's not as simple as just asking a parent for consent to let their child have an account -- there are associated implications for data and privacy involved.
While there are certainly laws that Google has to comply with to serve those under 13, such as the Children's Online Privacy Protection Act, it's unclear why Yahoo, but not Google, is able to provide a technological solution, the Yahoo Family Plan. Under this plan, a parent can create separate Yahoo IDs for the members of their family under 13. Such a system would fix what is so frustrating to parents about Google's actions: That even when they have decided that email is an appropriate technology for their kids, Google has overruled them.
Image: Kasia Cieplak-Mayr von Baldegg/Wikimedia Commons.