London Under Surveillance: A Map, a Chart, and a Few Facts
Earlier today we highlighted the CCTV system that monitors Britons when they leave the house, riot or buy groceries. Below, we've created a map of how the surveillance state interacts with where incidents of rioting have been reported. It looks at boroughs that have a higher than average concentration of cameras and areas affected by the riots. The data on CCTV cameras comes from a study conducted by Big Brother Watch.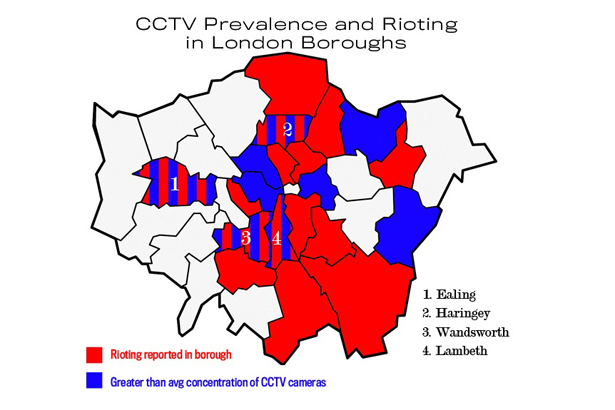 Cameras are not evenly distributed across the boroughs of London. Here's a chart that gives you an idea of the variation: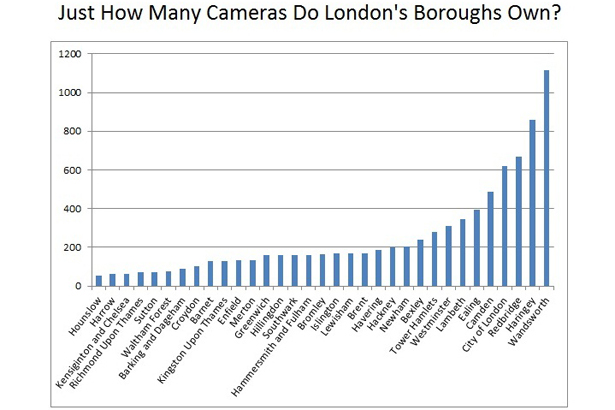 City of London, the central business district, has the highest rate per resident, at 86.2 cameras per person, but it is not technically a borough, and the ratio is distorted because so few people live there. Of the residential districts, Haringey and Wandsworth have the highest number of cameras per person, four for Haringey and 4.3 for Wandsworth.
And a few additional facts about the CCTV system in the UK:
Map: Alexis Madrigal.