Internet Essentials: Comcast Joins Effort to Bridge Digital Divide
Comcast's new program will offer discounted Internet access at $9.95 per month to low-income families that meet a set of requirements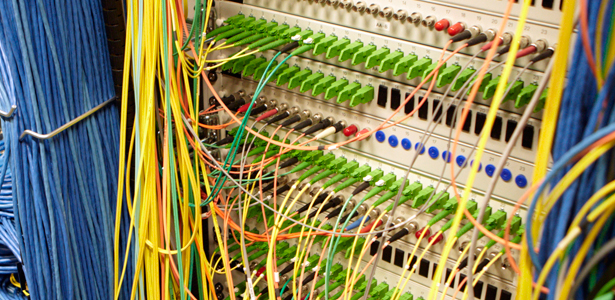 Comcast is in the process of launching Internet Essentials, a new program that will offer discounted Internet access ($9.95 per month plus taxes) to low-income families that meet a series of requirements. Must be located where Comcast already has services set up. Must have one child eligible for free school lunch. Must not have an overdue Comcast bill or unreturned equipment. Must not have subscribed to Comcast Internet service anytime within the past 90 days.
For those that meet the requirements -- and many will; writing in the Miami Herald, Laura Isensee notes that about 60 percent of the over 300,000 students in Miami-Dade County Public Schools will qualify -- Comcast will provide the cheap, 1.5Mbps Internet access as well as a voucher to buy a netbook computer for under $150 and free Internet training.
It's easy to chalk this program up to goodwill on the part of Comcast executives, but it's unclear if they would have done this were they not required to. "Comcast acquired NBC Universal earlier this year," National Public Radio's Bill Chappell reminds us. "In approving the merger, regulators ... required the company to help low-income households get online." Chappell also points out that cutting profit margins won't exactly cripple Comcast, which reported earnings of more than $14 billion this past week, a 51 percent jump.
Still, altruism or lack thereof aside, Internet Essentials should be celebrated as the latest attempt to bridge the digital divide right here in the United States. The phrase is typically used when discussing the act of bringing Internet access, computers and, more broadly, information technology to those in the developing world, but there are plenty of people across this country without a reliable connection to the Web; some estimates exceed 30 percent. Many organizations are trying to whittle that number down, with several launching initiatives over the past year. Here are some that stand out:
We Are Now Connected: A nationwide initiative to provide completely free Internet access to almost 30,000 households around the United States, We Are Now Connected, like Comcast's Internet Essentials, also offered digital literacy training. "It would be a great, a great feeling for me to be able to be a part of the 21st century," Pamela Malone, a resident of an affordable housing project in San Diego, told KPBS. "And I would just like to learn the new technology. And I want to go from a manual typewriter to the Jetsons." Spearheaded by the non-profit One Economy Corporation, We Are Now Connected is made possible, in part, by Internet service donated by AT&T.
Read It Forward Jax: Aware that many students in their Jacksonville, Florida, system were without computers, administrators of the Duval County Public Schools decided to invest $5.5 million into a Read It Forward Jax program. Part of the program involves distributing TVtextbook units, which allow students to access reading and math lessons on their at-home televisions using a wireless mouse and keyboard.
Get Connected! Oakland: About a dozen non-profits and government agencies came together to launch the Get Connected! Oakland initiative, a project that aims to bring low-cost broadband to about 10,000 homes in the city, make wireless Internet available in public housing buildings, and refurbish thousands of old computers.
Computers For Schools: As corporations and individuals get rid of their old computers and upgrade to new systems, many turn to PC Rebuilders and Recyclers, a Chicago-based company that operates Computers for Schools. PC Rebuilders takes in about 20,000 computers every year and works on them, erasing hard drives and rebuilding when possible, installing all of the software a beginning might need. When all is said and done, there are about 5,000 computers still standing and Computers for Schools makes these available to families with children in the Chicago Public Schools for just $165, complete with three-year hardware warranty and a 1-800 number.
Image: Reuters.