Google Street View Takes Its Camera to the Amazon
Get ready to explore of one of the world's most-remote regions with just a click of your mouse. No bug spray necessary.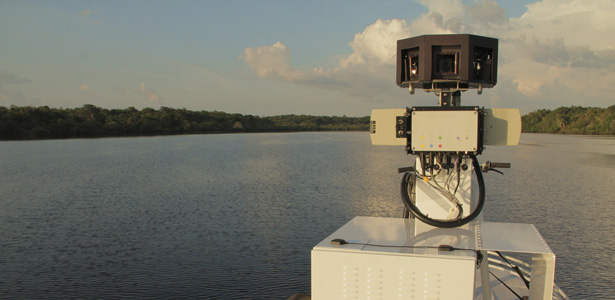 Google is sending its street view camera around the Amazon River basin by boat and bike. It announced on its blog:
We'll pedal the Street View trike along the narrow dirt paths of the Amazon villages and maneuver it up close to where civilization meets the rainforest. We'll also mount it onto a boat to take photographs as the boat floats down the river. The tripod -- which is the same system we use to capture imagery of business interiors -- will also be used to give you a sense of what it's like to live and work in places such as an Amazonian community center and school.
Let's just start by saying that this is amazing. The Amazon is a place few will visit in their lifetimes. Of course Street View (or should it be renamed River View?) isn't the same as being there. But what it may lack in quality it makes up for in quantity -- the many millions of people who, right from their own homes, will be able to explore one of the most remote places on earth. That alone is cool, albeit in a way different than the experience of actually being there. (And the Amazon is just one example: Google Street View is opening up many of the coolest places on earth for people to see from home. You can easily spend hours "walking" around European capitals or huge swaths of Japan.)
The Amazon isn't the only part of Brazil getting Google's street-view treatment. Sao Paulo, Rio de Janeiro, and Belo Horizonte are all available for exploring, lest the rest of the world think that the Amazon is the entirety of the country.
One thing that may surprise people is how flat and quiet the Amazon appears in photos. Nothing about it screams adventure in the way that has been imprinted upon popular culture. The Amazon may lose a bit of its mystical aura as a result of the street view project, but Google's partnership with Amazonas Sustainable Foundation implies that the search company believes that increased familiarity with the region will result in better stewardship and protection.

Image: Reuters.