Google Considers Adding +1 Data to Its Search Method
Google's +1 button has thus far had only a minor impact on your search results. Expect that to change soon.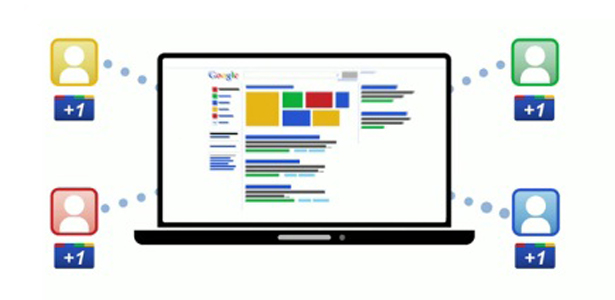 There are more than 200 different "signals" that Google takes into account when ranking the results of a search, and now it is considering adding one more: data collected from the +1 button on a given page. In an email to Wired, a Google spokesperson explained, "The purpose of any ranking signal is to improve overall search quality. For +1's and other social ranking signals, as with any new ranking signal, we'll be starting carefully and learning how those signals are related to quality."
Google's +1 has been appearing in search results ever since the button debuted in March. Since then, if your search returned a site a contact of yours had +1ed, your friend's picture would appear alongside the site's URL, but +1s did not have an effect on which pages the search returned and in what order they appeared. This new report confirms that Google is planning to change that.
This isn't Google's first foray into rolling some socially sourced data into its search results. Up until earlier this summer, Google search results displayed real-time updates collated from Twitter. But the integration with Google+ may put the search giant on less certain legal footing that the Twitter partnership did, if regulators believe that Google "is unfairly using its search engine might to boost its Facebook alternative," writes Ryan Singel in Wired.
The data provided by +1s is too good for Google to pass up -- real human qualitative assessments of countless webpages. But +1s, just like nearly any data Google could use in its algorithm, are vulnerable to manipulation. That was true even before +1s gained the important ability to affect a site's PageRank. As Alexis Madrigal noted soon after Google+ rolled out, one SEO shop had taken to selling +1s on its site -- just 50 for $10. With +1s gaining importance, prices may be on the rise.
Image: Google.