Even Disney Doesn't Know How to Build a Profitable Web Business
Disney's earnings report was strong, but investors should stop worrying about the parks and look at the company's many digital missteps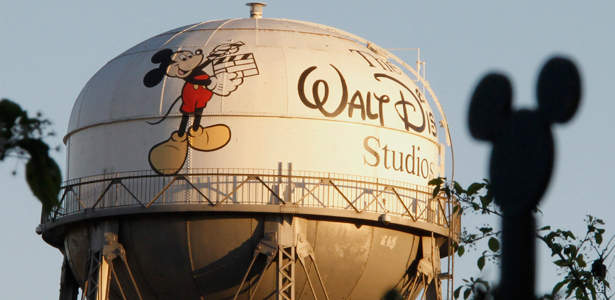 We have been playing the game long enough now that any media company without a strong online presence and robust digital operation is mocked -- by competing operations, by the watchers of media companies and by others. More importantly, they're left behind as the first movers pick up new readers and find ways to monetize content on the Web. But the third quarter earnings report from the Walt Disney Company, the world's largest media conglomerate in terms of revenue, show that even some of the biggest players haven't figured things out.
"Our third quarter demonstrates the continued strength of our Media Networks, including ESPN, Parks and Resorts and Consumer Products," president and CEO Robert A. Iger said in a statement (PDF). "In these turbulent times, our company and its array of strong brands are well-positioned to deliver long-term shareholder value."
I actually think Iger could have been more ebullient in the lengthy note that accompanied Disney's earnings for its third fiscal quarter and the nine months ended July 2, 2011, especially given all of the grandstanding that often accompanies releases this time of year. While analysts anticipated an income of 73 cents per share, Disney delivered 77 cents, an 11 percent gain over the year-ago quarter, which translates to a third quarter net income of $1.48 billion. Revenue climbed about 7 percent to $10.68 billion. ESPN is doing well. The Disney Channel is doing well. ABC is doing well.
But Disney shares were down in after-hours trading, presumably because investors are waiting to see how dark economic news and fear of continued recession conditions impact the parks, which are now spread far and wide. From its legendary complex in Orlando, Florida, to California to Tokyo to Shanghai to Hong Kong, Disney owns and operates a growing number of holiday resorts all over the world. And the performance of these parks have long been tied to consumer confidence.
For what it's worth, Iger isn't worried. "During the last few days we haven't see any changes in the pace of activity [sic]," he told the New York Times. If they do, Iger will consider a promotions strategy to keep attendance up, a move that, accompanied with increased prices on food and services within the parks, worked well for Disney over the past couple of years.
What investors should be worried about, though, is the Disney Interactive Media Group, a division of the company that is rarely talked about because it is the only segment that is losing money. And things don't appear to be improving. This quarter, the group lost $86 million, compared to a $65 million loss in the same quarter last year.
The smallest of Disney's divisions, Interactive Media oversees the disney.com website, which hasn't seen a significant overhaul in more than four years now, as well as the online component of Disney's retail branch. It is responsible for providing technical support to ESPN.com, ABCNEWS.com, ABC.com and other websites run by the Walt Disney Company. And it handles all of Disney's interactive media, including video games and wireless phone and data services.
If you know about the Interactive Media Group at all it is probably because this is the division that developed the ill-fated Go.com portal, which, at the time of its construction, was meant to compete with Yahoo! and AOL. When Club Penguin, a massive multiplayer online role-playing game for kids that Disney purchased for $700 million in 2007, was accidentally taken offline back in June, I wrote about Disney's other Internet missteps.

"We shouldn't be that surprised by this," I wrote at the time. "Disney, despite being the world's largest media conglomerate, has never been able to get its paws around the Internet. This is a problem that dates all the way back to the contentious Michael Eisner era, when the famously megalomaniacal CEO and chairman refused to invest in Internet ventures. Eisner was 'initially technophobic, slow to embrace new advances and impatient when they failed to work as promised,' according to James Stewart's expose of his 20-year reign, DisneyWar."

Well, now Eisner is out. Iger is in. And Tom Staggs, the Disney executive that once negotiated a deal that would have given Disney a 10 to 15 percent stake in Yahoo! for less than 1/100th of what that company's market cap would be just a decade later -- Eisner wouldn't let the deal go through -- is still with Disney. He serves as the chairman of Walt Disney Parks and Resorts, the division that, even if hurt by falling consumer confidence, will bring in more than $3 billion on its own. The pieces are there, the stars aligned. Now Disney, if it hopes to retain its crown as the world's largest media conglomerate, just needs to get serious about the Web. And quick, before consumers give up on the other mediums altogether.

Image: Reuters/Fred Prouser.