About As Many 18- to 29-Year-Olds Text as Use a Computer, Drive, or Have Sex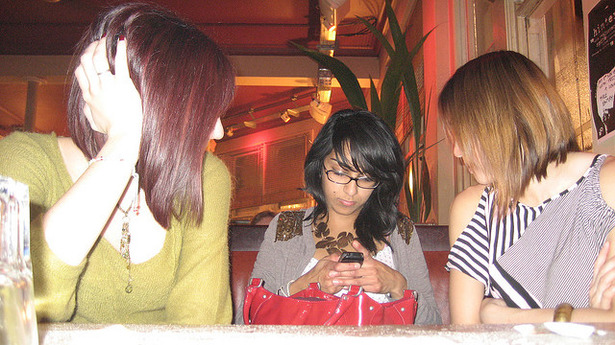 Texting has reached ubiquity for smartphone users between 18 and 29. Fully 99 percent of people with a fancy phone text. 95 percent of all cell phone owners in that age group text. And because 92 percent of people of that age have phones, that means that 87% of 18-29 year olds text, according to Pew's latest report on Americans and their cell phones.
This is really significant. For this generation (of which I'm just barely a part) texting is as ubiquitous as any activity, and certainly any technological interaction.
Only 89 percent of 18-29 year olds even use a computer! 72 percent of that age group use a social networking site. Only 87 percent of people of driving age have a license. Texting is even almost as ubiquitous as that famed activity of the young. According to data from the National Center for Health Statistics, only 88 percent of 18-29 year olds have had sex.
Image: chegs/Flickr.