6 Animals That Can See or Glow in Ultraviolet Light
Humans are pretty good at seeing reds, blues, and yellows, but for animals ranging from bees to reindeer, ultraviolet lights up their vision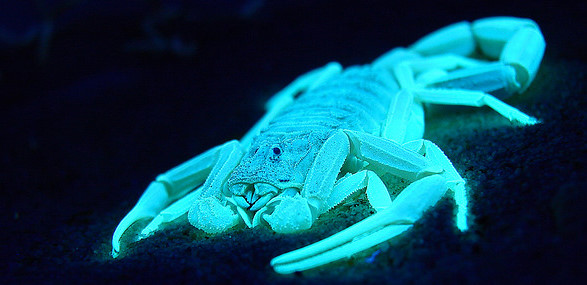 The mug on my desk is is maybe five inches tall, weighs less than a pound, and is light purple.
One of these things is not like the other. Size and weight are properties of the mug, but color is different. Color is in the eye of the beholder.
What we call the visible spectrum -- light wavelengths from violet to red -- is the light that typical humans can see. But many animals, such as birds, bees, and certain fish, perceive ultraviolet (beyond violet). And they see a totally different world.
Here's what we're learning about the world beyond our vision:
Image: Furryscaly/Flickr.