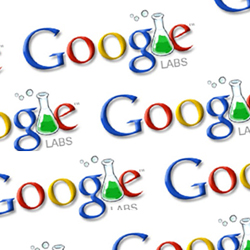 There are a lot of useless Google Labs features. A few examples: Play, a failed attempt to make scrolling through your RSS feeds in Google Reader more interesting; Tashkeel, an entire service meant to help you find which diacritics are missing from Arabic text; and Realtime MyTracks, which allows you to follow the nine riders from Team HTC in the Tour de France as they race across the country.
And, if those are the only Google Labs projects you were aware of, you might not think twice about Google's announcement this afternoon that it is shutting down the entire operation in an effort to focus its energy. Those features are silly; they can't be easily monetized and, thus, aren't worth putting much effort into.
"[W]e're prioritizing our product efforts," Bill Coughran, senior vice president for research and systems infrastructure, wrote on the Official Google Blog. "As part of that process, we've decided to wind down Google Labs. While we've learned a huge amount by launching very early prototypes in Labs, we believe that greater focus is crucial if we're to make the most of the extraordinary opportunities ahead." Read: They're making a big bet on Google+, the search giant's new social network, and it's all hands on deck in Mountain View.