Forgetting my Amazon Kindle in the back of a Chicago cab after one too many cocktails has me questioning whether today's technology encourages finders not to be keepers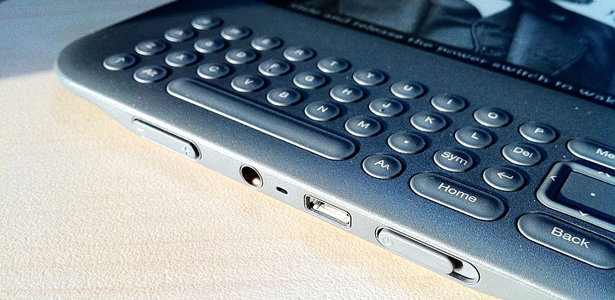 Last week, after one too many cocktails at Telegraph Wine Bar in Chicago, I left my Kindle in the back of a taxi. Before I say more, let's establish one thing: this incident is entirely my fault. I could have tethered the Kindle to my arm, carried it in a man purse, or, more simply, remembered to grab it when I paid my fare. My brother, who had the luxury of walking home from the bar, even called to warn me not to forget the Kindle. Predictably, however, my Blackberry's battery was dead.
Rather than give up, I hit the Internet. I had only one clue as to which cab company I had used: I thought that the cab was white, so I started with that. Within minutes, I found a blog post on JenChicago.com with telephone numbers and, more helpfully, photographs of thirteen different Chicago taxis. One by one, I called each company whose cabs were white. The dispatchers, with varying degrees of contempt for my situation, assured me that their drivers were scouring their backseats for my lost device. Yeah, right. Out of ideas, I had the unsettling vision of my cab driver gloating as he flipped through the digital pages of William Roscoe Thayer's George Washington. Even more troubling, he could have been defiling my Kindle, not to mention my credit card, by purchasing the collected works of Jonathan Franzen. I had to act.
I called Amazon's Kindle Support to see what, if anything, they could do for me. Surprisingly, the customer service representative sounded genuinely concerned for me. "Oh no, I am really very sorry about your Kindle. That's terrible. Would you like me to deregister your Kindle? Hopefully you will get it back, and if you do, we can reregister it." Mike assured me that the Kindle was now "unusable" without my authorization. Thankful to have someone on my side, I hung up. Although I knew that my Kindle was likely gone for good, I couldn't help seizing on what Mike had said. Hopefully, someone would return my beloved library.
But how would he find me? Realistically, my hopes depended on the unlikely event that someone would read the "Personal Info" entry on my Kindle by (1) figuring out how to turn on the damn thing, (2) hitting the Menu button, (3) scrolling down to Settings, and (4-5) pressing the next page button twice. Admittedly, I could have put a sticker with my contact information on my Kindle's black case. But shouldn't an electronic reader store my email and phone number electronically? Thinking about it now, burying an owner's personal information five layers deep is tantamount to not storing it at all. Even my feeble Blackberry displays my contact information on the home screen when it's locked.
Unfortunately, there is no way to remotely track a Kindle. My device had Wi-Fi and 3G connectivity, but, at least right now, there is no option to buy a Kindle with a GPS receiver or built-in camera. I couldn't call or email it. The Kindle is an electronic reader, and its one-dimensionality is why I love it so much. Why would I want to be interrupted by messages or distracted by the Internet when I can be whisked away to 1930s Berlin by Erik Larson's In the Garden of Beasts? But, Kindleless, I found myself wishing that I could, like Joshua Kaufman, use Mac-tracking app Hidden to wrest my Kindle from the oppressive hands of the Kindlenapper.
After twenty-four hours, I hadn't heard anything from any of the cab companies, so I turned to the Internet's lost and found: Craiglist.org. Boom. There was my Kindle lying on a rumpled bedsheet. Naked, alone, out of battery. The description reads as follows: "hi selling 1 month old used kindle. t [sic] has no scratches at all. comes with the leather cover. sorry i dont have any cables SAM." Sale price? Eighty bucks (about fifty dollars cheaper than comparable Kindles for sale on the site). I have only circumstantial evidence that this is my Kindle, but that evidence is compelling. The "leather cover" is identical to mine, I didn't have much battery left when I lost it, and there were definitely "no scratches at all." And then there's the kicker: "sorry I don't have any cables." When I called "SAM" to see if he would sell the item back to me, his youthful, lightly accented voice matched that of my good-humored cab driver, who had been perfectly happy to chat with me about the weather while we cruised the inbound Kennedy Expressway. SAM told me he would call me back the next day, but he never did. I gave up.
I still have faith in humanity, but the saga of my Kindle leads me to question whether today's technology encourages finders not to be keepers. When I was younger, I remember my mom finding a wallet on a bench in a New Jersey McDonald's. It was 1992, and we didn't have a cell phone. If we had anything planned for that afternoon, it was put on hold until we returned the wallet to its owner. Payphone calls were made, leads were followed, and, after about an hour, we pulled up to an older man's house. The entire family, who were Asian, greeted us on the sidewalk and bowed in gratitude. If my Kindle could find its way to my doorstep, I imagine I would do the same.
Image: Wikimedia Commons.