The Most Gender-Skewed Words on Twitter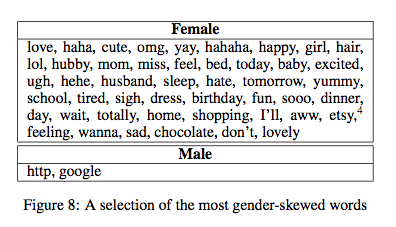 David Zax at Fast Company has a great write-up about a technique for identifying the gender of Twitter users. This "unintentionally hilarious figure" was contained therein. Zax has most of the methodological caveats that you probably want to keep in mind with something like this.
(Also, we need a new series: "Unintentionally Hilarious Figures.")
Via Everyday I'm Tumblin' and Kasia.