The Almost-Free Toolkit We Use to Make Longshot Magazine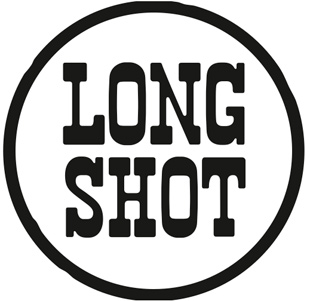 At 3 p.m. today, the
Longshot Magazine
team will begin work on our third issue. 48 hours later, we'll close the 60-page book.
Longshot is a crazy project that I cofounded with Sarah Rich and Mat Honan about a year and a half ago. We wanted to marry the networked speed of the Internet with the coherent beauty of print. Amazingly, we realized that almost all of the tools we needed were already available and free; we could create a real, glossy magazine in two days out of nothing but will, goodwill and good luck.

So we did. With the help of thousands of people across the world, we made two issues in 2010, winning a Knight-Batten Award for innovation in journalist in the process. Now we're back together for our third issue at Gawker's offices in New York City. (Thanks, Joel Johnson!) The launch announcement will be accompanied by a video from Dustin Grella, creator of the amazing Animation Hotline. So look out for that.

Experimentation is a major part of the Longshot spirit. We like trying new things. And we want share what we learn with everyone else. In that spirit, here are some of the tools that we'll be using this weekend. It's worth reflecting on the fact that basically none of them existed five years ago.

HP's Magcloud: Magcloud is a print-on-demand service that HP runs. We print Longshot through them because they create beautiful, glossy magazines and because we don't need a chunk of cash upfront to pay magazine printing. They also take care of shipping the magazine out to people who've bought it, which means we don't need a big logistics team to take care of all that. The service costs 20 cents per page, though you can negotiate for slightly lower rates by running one of their ads. That's not cheap, but it's not that expensive. There are a couple of other downsides. We don't really get any positive scaling effects as we sell more magazines. On the other hand, Longshot's a niche product, so it doesn't really matter. The other big downside is the international distribution, which is to say it's pretty scant. You'd be surprised how many Scandinavians and Australians want a 48-hour magazine produced by American nerds.

SubMishMash: The biggest problem with taking thousands of contributions from across the world is intake and triage. How do people actually *send* you their stuff? Once they do, how do you sort through everything? Last issue, we used SubMishMash, and it worked beautifully. We can set up categories to organize the inflow and assign them a status ("In-Progress" &c). As pieces come in, they will be blind-read by at least two people and moved along to story editors or to the holding queue. SubMishMash does cost money, but for most projects, it'll be a close to trivial expense ($20 for a thousand submissions in a month).

Kickstarter: Longshot's never going to pay a lot of people's rents. (That's not really the point anyway.) But we have been committed to paying people something with any income we generate. For the last two issues, we easily could have paid people in pennies. So, we launched a Kickstarter to generate a little more cash to distribute out to our writers and artists. We raised more than double what we asked for ($17,000) from 473 backers, all of which we'll plow right back into paying people and keeping the magazine going. Here's a tip, too. Kickstarter can be a great, self-service ad sales platform. We simply created a $1,000 level backer category and said if you kicked that in, you'd get a full page ad. We sold eight of them. Not bad, considering we have exactly 0 ad sales people.

Soundcloud: WNYC's Jody Avirgan is heading up a new initiative this go-round called Longshot Radio. He and his awesome team will be collecting audio from around the city and country about our theme. The way Jody puts it, it'll be like "StoryCorps on speed." Some of what he gets will be transcribed and put into the magazine A bunch will be on the new issue's website. And even more will go up on and flow through Soundcloud, an audio hosting service. I also heard that the beats for our radio will be coming courtesy of Sabzi of the Blue Scholars (among other places). Which is awesome.

Google Docs: For editing, Google Docs has proven invaluable. It's simple, everyone has access to it, and you can't write over each other's changes. (If only Movable Type offered that solution). We love it, but only because Erik Malinowski, our managing editor, created an awesome spreadsheet system for interfacing with SubMishMash.

Google Forms: Ok, this is technically in the Google Docs suite, but I want to call it out separately. This time around, in addition to a broad theme, we've created five specific requests that people can engage with if they want. In one of them, we're trying to solicit some structured data. And if that's what you want from your community, Google Forms is an easy and fast way to get it. The forms take a couple of minutes to build and the data goes straight into a spreadsheet. I've got my complaints with Forms, namely that creating a custom look and feel is too hard, but it's a great tool.

Twitter: If the tools above make the creation of a 48-hour magazine possible, Twitter is what makes it probable. The speed at which our theme and idea can get out to a wide audience is astounding. Instead of trying to buy ads or get media attention, we could simply go straight to our core audience of mediamakers and say, "Hey, dudes, look over here." And they did by the thousands.

Tumblr: One of the most difficult parts of Longshot is shaping the input we get from contributors. Everybody wants to send their best piece in, but taking everyone's best shot is not exactly how you put a magazine together. We have a lens that we're trying to apply to the world. And we're trying to create a coherent reading experience. So, how do we transmit our vision? First, we do it through our personal communications with people and the overall branding of Longshot. But second, we use Tumblr as a sort-of "moodbook" to show people the kind of stuff that we're interested in. We could use any blogging platform, of course, but Tumblr is pretty and easy for us to blog on as a group.

Google+: So, I'm really excited about the possibilities to integrate Google Plus into our operations. There are two things I'm thinking about. One, we have a bunch of satellite offices scattered across the world. We want to bring those people into the Longshot experience as much as possible. While I don't think we're going to leave a camera running in each place, I do think we'll try to gather up a bunch of them to have have a big Hangout with the mothership at Gawker. The other possibility -- and this could be awesome -- is that we might try and do quick focus group testing on prospective covers via Google Hangout. Real magazines pay services to do this. We want to go straight to the people and do it live with our community.

I'm sure our developers, led by Adam Hemphill, are going to use some other interesting stuff. If I can figure out what they're doing while trying to edit this magazine, I'll add their tools to the list, too.