The 3 Most Surprising Takeaways From Zynga's New SEC Filing
Zynga looks lot less healthy than it did three weeks ago, but we don't know how that will affect its upcoming $1 billion initial public offering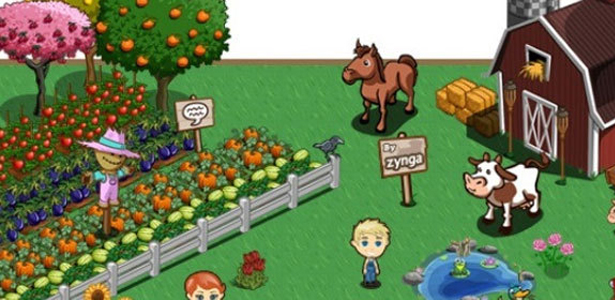 Nearly three weeks after filing its S-1 forms with the Securities and Exchange Commission for an IPO expected to value the social gaming company at somewhere between $10 billion and $20 billion, Zynga dropped an additional 619-page document off with the SEC. The document, filed on Monday afternoon, is about three times longer than the original IPO filing and is packed with all kinds of new and previously undisclosed information. So, what's in there that they were hoping we might ignore? What's in there that might have been ready to file way back on July 1 but was conveniently delayed? Here are the three most surprisingly findings so far:
1. Google has invested in the company. When the first SEC filing was made public, All Things D's Tricia Duryee pointed out that "the social games company has not been entirely transparent about how much capital it has raised -- and as a private company, it didn't have to be." Near the end of the first S-1, Zynga announced that it had raised a total of $845 million from three official rounds of fundraising ... but it didn't name any of the investors. Because one of those investors is Google, which we can now confirm, you can see why Zynga, which has grown so quickly largely because of its partnership with Facebook -- Google's rival in a war that continues to get hotter by the day now that Google has its own social network -- would try to conceal that information.
We still have no idea how much Google invested, but an old TechCrunch story from mid-2010 suggests that the figure is somewhere between $100 million and $200 million -- an enormous sum and a large chunk of everything Zynga has been able to raise. Duryee's sources suggested that the actual figure was close to $180 million and is so large because Zynga could quietly be partnering with Google to build a social games network that runs on Google+.
2. So have many other big names. Other Zynga investors include Peter Thiel, the PayPal co-founder and angel investor who was also an early mover on Facebook; SoftBank Corp.; DAG Ventures Limited; Digital Sky Technologies Limited, the investment firm founded by Yuri Milner that holds pieces of Facebook and Groupon as well; Reid Hoffman; Paul Martino; Gary Leff; Avalon Ventures VIII, LP; and many more.
3. Facebook has exclusivity for all major Zynga titles. While Zynga may be partnering with Google, Facebook still has a guarantee that forces Zynga to require its users to access its biggest titles using a Facebook login. The social games company is allowed to host its games elsewhere on the Web, but it doesn't make much sense to do so: As long as the agreement is in place, Facebook takes a 30 percent cut of all money raised through the sale of virtual goods. And, when Zynga's games are hosted on and played through Facebook, the company gets a cut of all revenue brought in by ads served alongside its player. The other benefit for Zynga? As long as the deal stands, Facebook has to help it meet a number of growth targets for all games involved, which includes PetVille, Cafe World, FarmVille, Treasure Isle, FishVille, YoVille, Mafia Wars, Live Poker, CityVille and Empires & Allies.
The most basic takeaway from all of this is that Zynga looks a lot less healthy than it did three weeks ago. But it's unclear how that might affect the upcoming initial public offering. As long as Facebook can continue to provide the necessary number of monthly unique visitors to satisfy the agreement that is in place, it has a lot of control over the company. It has so much control, Business Insider suggested, "it almost makes Zynga into a Facebook subsidiary."
Image: Zynga.