Teaching to the Tech: A Social Network to Harness at School
Educators can't wait to reach out to their students on Google+, but will kids want to hang out where their teachers are?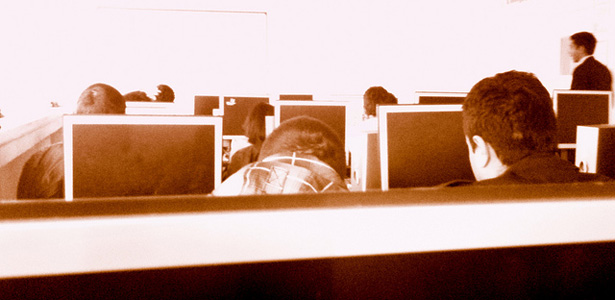 Teachers have always had a bit of a troubled relationship with Facebook. Some have gotten themselves fired or suspended for inappropriately using the site (e.g. a first-grade instructor who called her class "future criminals" or three teachers fired in New York City for a variety of sexually tinged infractions). Recognizing the risks, several school districts have asked teachers not to "friend" students. Even for well-behaved teachers, many have not wanted students to see photos from their family vacations, and, frankly, they didn't want to see those of their students' either.
But then along came Google+. The new site promises an easy system for keeping professional and personal lives separate. On blog comment threads, Google Docs, and on Google+ itself, many teachers are trading ideas for rolling Google+ into their curricula when the school year gets started in September.
Two aspects of the site stand out as useful to teachers: hangouts and circles. Hangouts, the Google+ feature that allows videoconferencing for up to 10 people, could host after-school group collaboration. Circles, which allow people to communicate among subsets of their acquaintances, could be a good venue to discuss a reading assignment or ask a teacher more in-depth questions. Some teachers are also talking about "bringing in" a guest expert for students to interact with, or a research librarian to help students find further reading.
But what excites teachers may not excite students. Whether students take to Google+ in the classroom will depend on whether they take to Google+ in their personal lives. Students, who may be less concerned with separating different parts of their lives, may stick to Facebook, if that's where all their friends are, and avoid Google+, where teachers eagerly await their arrival.
Image: Flickr.