Picture of the Day: Testing Elements in the Extremes of Space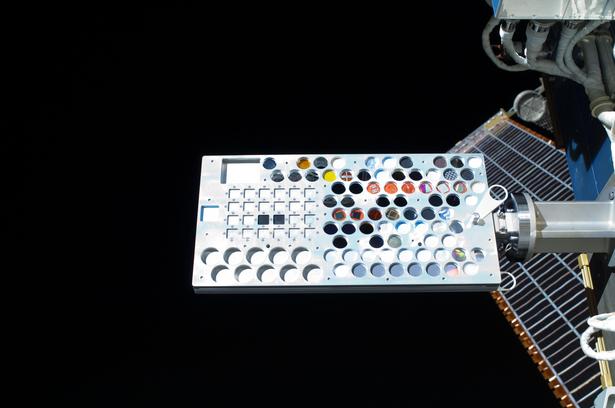 Taken on July 12, 2011, during the final spacewalk of NASA's Space Shuttle program, this photograph shows the Materials on International Space Station Experiment-8. The experiment involves allowing the International Space Station (ISS) to move in its orbit in space while small circular test beds filled with computing elements and various materials flies alongside it. Research periodically test the materials to measure the effects of radiation, direct sunlight, atomic oxygen, and the extremes of cold and heat.
"Researchers hope the results will provide a better understanding of the durability of various materials and computing elements when they are exposed to the rigors of space environments and hope to incorporate what is learned into the design of future spacecraft," NASA explained when releasing the photograph.

View more Pictures of the Day.
Image: NASA.