Picture of the Day: Some of the Heaviest Known Stars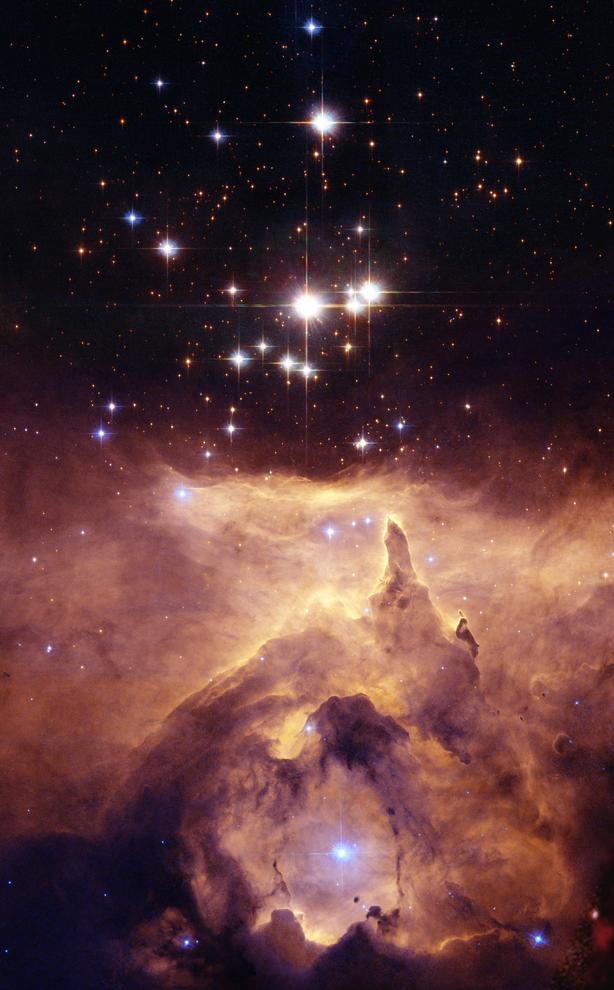 Situated in the core of NGC 6357, a nebula found in Scorpius, there is a small star cluster named Pismis 24. Photographed here in high-resolution by the Hubble Space Telescope, Pismis 24 is about 8,000 light-years from Earth. The brightest object in this photo, Pismis 24-1, was thought to weigh somewhere between 200 and 300 solar masses until Hubble was able to take a closer look; then, it was determined that the star, in the center here, was actually two stars in tight orbit with one another and each weigh about 100 solar masses.
The discovery was a relief to some astronomers. Currently, it is believed that individual stars must max out at about 150 solar masses. If predictions made prior to Hubble's imaging of Pismis were proved to be correct, this lone star at the center of Scorpius would have shattered that belief.
"In addition, spectroscopic observations with ground-based telescopes further reveal that one of the stars is actually a tight binary that is too compact to be resolved even by Hubble," NASA explained when releasing this photograph. "This divides the estimated mass for Pismis 24-1 among the three stars. Although the stars are still among the heaviest known, the mass limit has not bee broken due to the multiplicity of the system."
View more Pictures of the Day.
Image: NASA.