Picture of the Day: Saturn's Rhea Eclipsed by the Larger Titan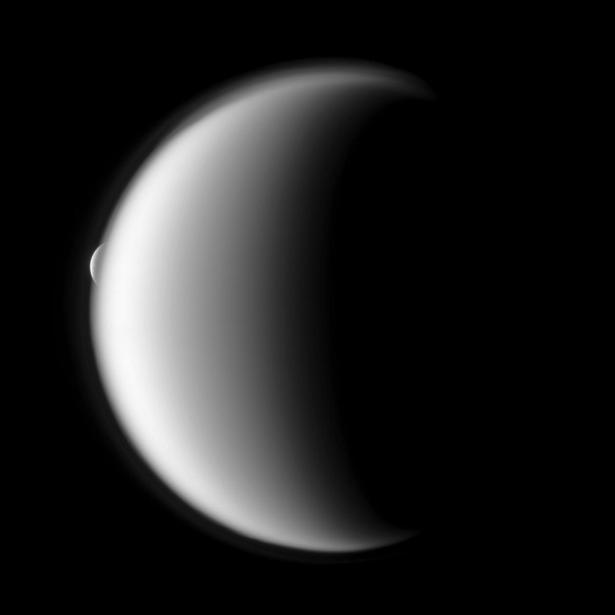 Though it is Saturn's second-largest moon, Rhea appears tiny in this photograph of occultation, the celestial event in which a distant object is covered by a larger body. In the foreground of this image is Titan, the largest of Saturn's 62 known moons and the only natural satellite anywhere in our Solar System known to support a dense atmosphere.
"Occultations such as this one, in which one moon passes close to or in front of another, help scientists refine their understanding of the orbits of Saturn's moons," NASA explained. "Titan is about 621,000 miles (1 million kilometers) from Cassini in this image. Rhea is about 1.4 million miles (2.3 million kilometers) from Cassini."
To provide a better sense of the size of these moons, NASA noted that the image scale is nine miles per pixel for Rhea and four miles per pixel for Titan.
View more Pictures of the Day.
Image: NASA.