Picture of the Day: Preparing for a NASA Post-Launch Tradition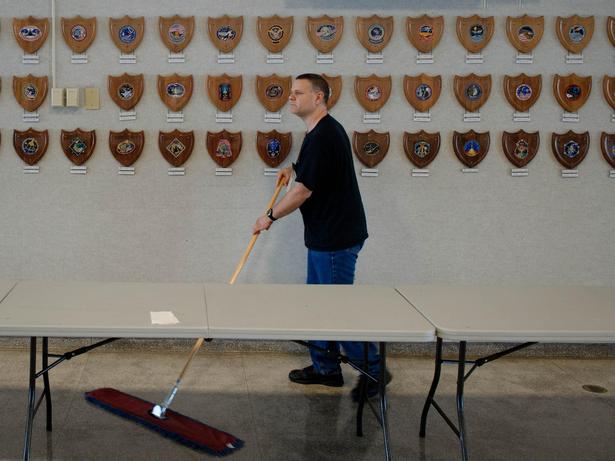 Yesterday, the hatches between the International Space Station and Space Shuttle Atlantis were sealed for the final time and the combined crew were forced to say their goodbyes and separate into their respective chambers. News of the last Space Shuttle mission continues to fascinate as the trip nears its end -- and we'll continue to share moments from the expedition until the crew safely lands.
This photograph, which was taken on Friday, July 8, 2011 -- launch day -- shows Dwayne Hutcheson, an employee of the NASA Kennedy Space Center, sweeping the lobby floor in the Launch Control Center. Hutcheson was preparing for the serving of beans and corn bread, a tradition that follows every successful launch.

View more Pictures of the Day.
Image: NASA.