Picture of the Day: Practice Shuttle Landing With a Gulfstream II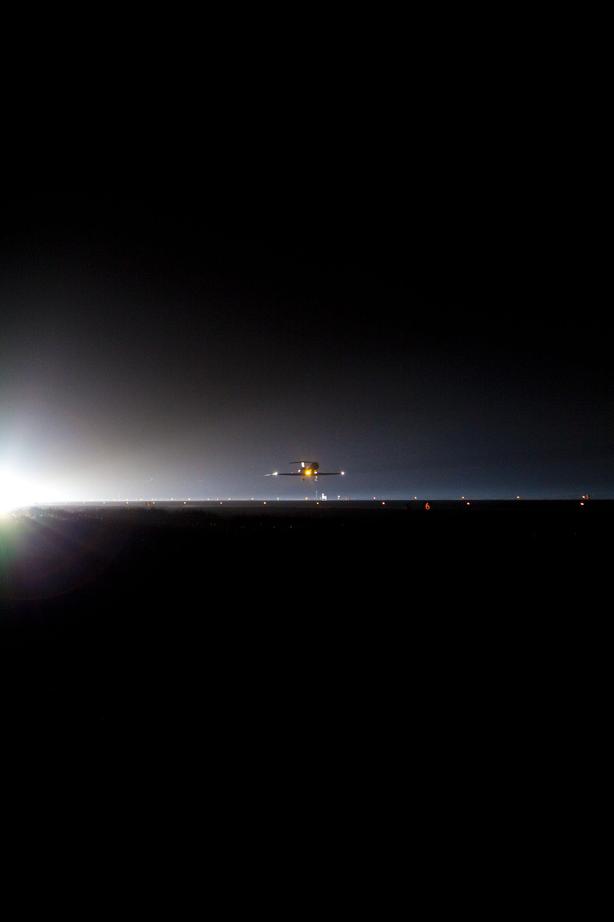 Three days before a four-person team of astronauts would shuffle into the Atlantis and embark on the final Space Shuttle mission, STS-135 commander Chris Ferguson and pilot Doug Hurley practiced touch-and-go landings at the Kennedy Space Center's Shuttle Landing Facility. "The craft is a Gulfstream II jet that was modified to mimic the shuttle's handling during the final phase of landing," NASA explained. "These practice landings are a part of standard training procedures."
STS-135 is currently underway after a successful liftoff from Launch Pad 39A on Friday, July 8. Originally scheduled for 12 days, the mission to the International Space Station has been extended to 13. Follow along with the astronauts' progress with our daily updates here at The Atlantic Tech.
View more Pictures of the Day.
Image: NASA.