Picture of the Day: Huge Dust Storm Sweeps Across Phoenix
Flights were delayed and thousands left without power on Tuesday night when a massive dust storm that formed in the Tucson area made its way into the Phoenix city limits. Towering some 8,000 to 10,000 feet over the city, the storm appeared to measure up to 50 miles wide in certain places, according to KSAZ-TV.
Known as a haboob, the storm was part of Arizona's monsoon season, which stretches through September. It caught many off guard. "So tonight I went out to pick up our pizza order & 30 seconds later we were hit by the huge wall of dust that reduced our visibility to nada," one Twitter user wrote.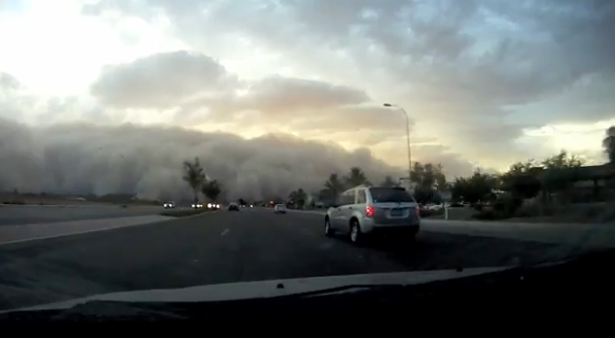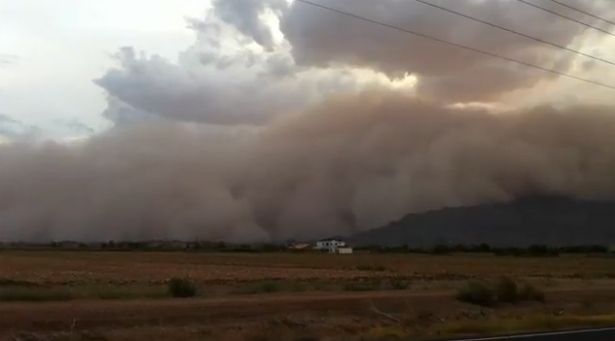 View more Pictures of the Day.
Image: 1. Getty Images; 2-3. YouTube screenshots.