Picture of the Day: Glenn Enters Friendship 7 for Historic Trip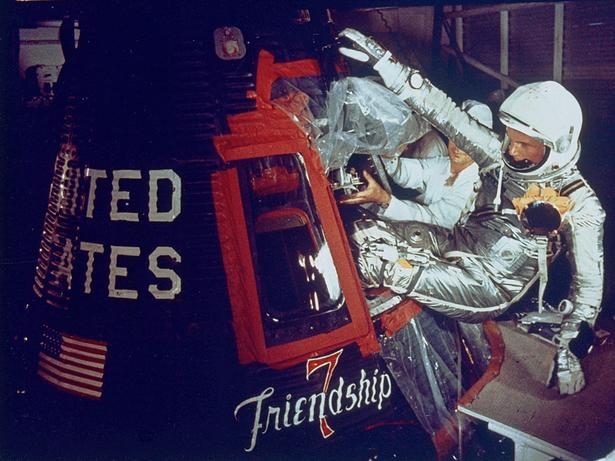 When John Glenn celebrated his birthday earlier this month, NASA rereleased this photograph of the now-90-year-old astronaut climbing into the Friendship 7 capsule with some help from the technicians on-site. This was taken on February 20, 1962, right before Glenn launched from NASA's Cape Canaveral Launch Complex 14 for the historic flight that would make him the first American to orbit the Earth.
"Before joining NASA, Glenn already had a distinguished career as a pilot, receiving the Distinguished Flying Cross, Navy Unit Commendation for service in Korea, the World War II Victory Medal, the Navy's Astronaut Wings, the NASA Distinguished Service Medal, among others," NASA explained. "Glenn rejoined NASA in 1998 as a member of the STS-95 Discovery crew. This 9-day mission, from Oct. 29-Nov. 7, supported a variety of research payloads including deployment of the Hubble Space Telescope Orbital Systems Test Platform and investigations on space flight and the aging process."
View more Pictures of the Day.
Image: NASA.