Picture of the Day: Dark Dune Fields of Mars's Proctor Crater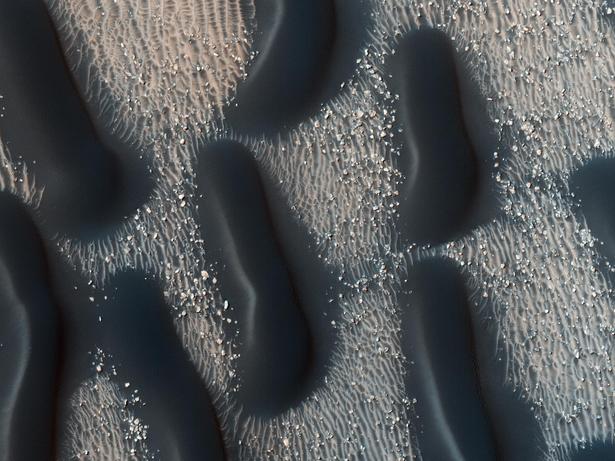 Shot by the HiRISE camera on NASA's Mars Reconnaissance Orbiter, this photograph shows the dark dunes of Mars' Proctor Crater. These dunes "likely formed more recently than the lighter rock forms they appear to cover, and are thought to slowly shift in response to pervasive winds," according to NASA. "The dunes arise from a complex relationship between the sandy surface and high winds on Mars. Similar dunes were first seen in Proctor Crater by Mariner 9 more than 35 years ago."
Located in the Noachis quadrangle of Mars, the Proctor Crater is nearly 170 km in diameter. It is named after Richard A. Proctor, a British astronomer perhaps best known as the creator of some of the earliest maps of Mars. To create his maps, Proctor used old drawings of the planet dating all the way back to 1666.
View more Pictures of the Day.
Image: NASA.