Picture of the Day: Composite Showing Sizes of Nine Asteroids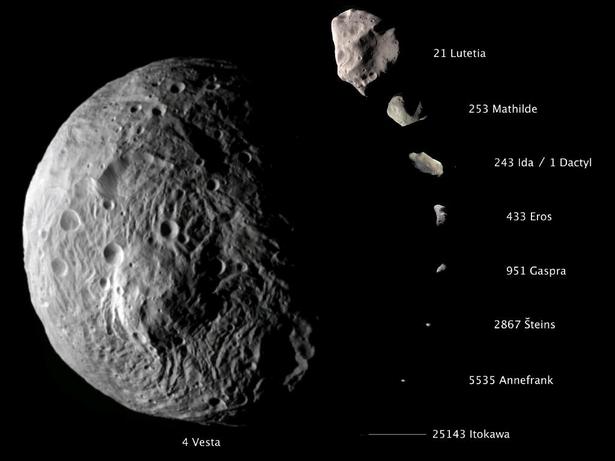 This composite image, with Vesta at the center, shows the relative size of nine asteroids that astronomers have been watching. "Up until now, Lutetia, with a diameter of 81 miles (130 kilometers), was the largest asteroid visited by a spacecraft, which occurred during a flyby," NASA explained. "Vesta dwarfs all other small bodies in this image." And we'll soon know more about Vesta, which is so large that it's also considered a protoplanet; at a diameter of about 330 meters, the asteroid came very close to moving into a new level of classification.
The Dawn probe, managed by NASA's Jet Propulsion Laboratory but part of an international cooperative, reached Vesta in mid-July and will remain there, orbiting the planet and studying it, until 2012. At that point, it will leave Vesta's orbit and head to Ceres, another protoplanet.
View more Pictures of the Day.
Image: NASA.