Picture of the Day: Cassini Captures Three of Saturn's Moons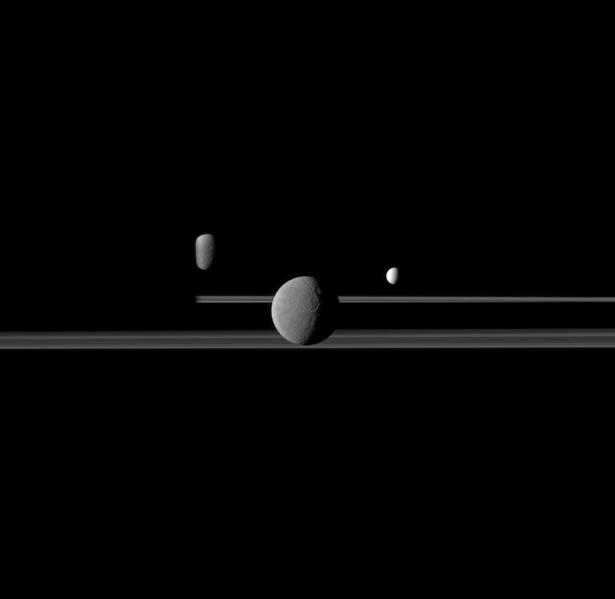 While it appears that the rings of Saturn are cut off in part of this image, that's only because the great planet is present, but too dark to see, on the left. The Cassini spacecraft captured this photograph of three of Saturn's moons rotating around the sixth planet -- and the second largest in our Solar System -- back in April 2011.
"Rhea (1,528 kilometers, or 949 miles across) is closest to Cassini here and appears largest at the center of the image," NASA explained. "Enceladus (504 kilometers, or 313 miles across) is to the right of Rhea. Dione (1,123 kilometers, or 698 miles across) is to the left of Rhea, and is partly obscured by Saturn."
View more Pictures of the Day.
Image: NASA.