Picture of the Day: Atlantis Rolls to the Orbiter Processing Facility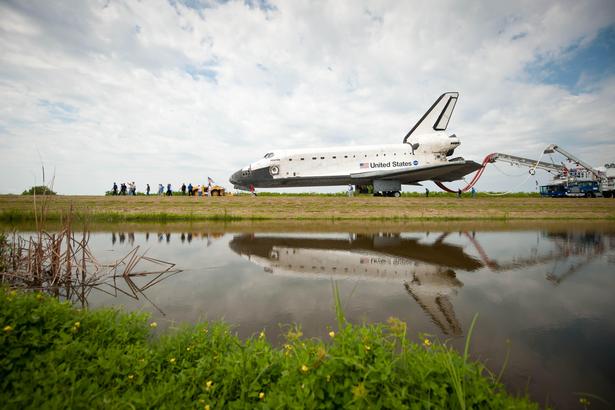 Even when it's not flying through space or orbiting Earth hundreds of miles above us, the Space Shuttle Atlantis is an impressive sight to behold. It is stationary in this photograph, shown hours after landing on runway 15 of NASA's Kennedy Space Center in Cape Canaveral, Florida, last week and just before being rolled over to the Orbiter Processing Facility.
"Atlantis and the STS-135 crew completed a 13-day mission to the International Space Station and the final flight of the Space Shuttle Program, early Thursday morning, July 21, 2011," NASA explained. "Overall, Atlantis spent 307 days in space and traveled nearly 126 million miles during its 33 flights. Atlantis, the fourth orbiter built, launched on its first mission on Oct. 3, 1985."

View more Pictures of the Day.
Image: NASA.