Picture of the Day: A Seaside Sunrise Over Space Shuttle Atlantis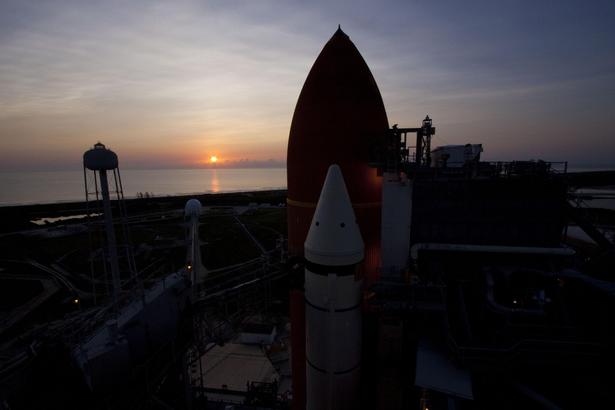 As NASA prepares to carry out the last Space Shuttle mission ever, Atlantis sits on Launch Pad 39A at the Kennedy Space Center in Florida, waiting for liftoff. In this photograph taken on June 23, 2011, the sun rising over the Atlantic Ocean in the distance illuminates the Shuttle's solid rocket boosters and external fuel tank.
View more Pictures of the Day.
Image: NASA.