Picture of the Day: A Dragonfly at the Space Center's Lagoon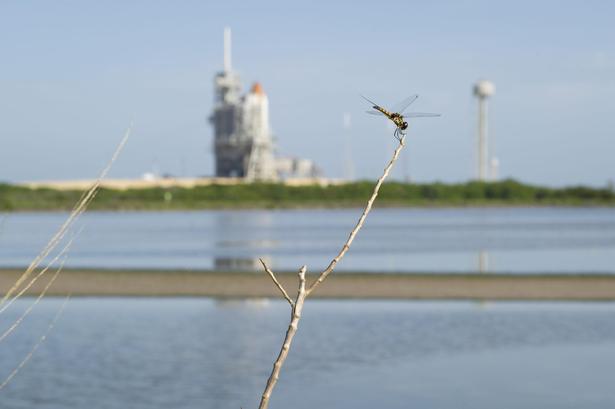 Two days before Space Shuttle Atlantis left Launch Pad 39A at the NASA Kennedy Space Center in Cape Canaveral, Florida, a photographer captured this image of a dragonfly perched on the top of a twig near the edge of the lagoon that rests just outside of the center. In the background and out of focus, Atlantis is seen as workers prepare it for its final liftoff, the last of the long-running Space Shuttle program.
On Friday, July 8, Atlantis kicked off STS-135, a 12-day mission to the International Space Station (ISS), with just a four-person crew and the Multi-Purpose Logistics Module (MPLM) Raffaello and a Lightweight Multi-Purpose Carrier as primary cargo. A large pressurized container, the MPLM is loaded with supplies for the ISS. They'll be offloaded once the Shuttle reaches the station and the MPLM will be refilled with waste to be transported back to Earth.

View more Pictures of the Day.
Image: NASA.