History of Eugenics Haunts German Debate Over Genetic Testing
Moving cautiously, Germany's parliament gives its approval to couples who want to test their embryos for genetic diseases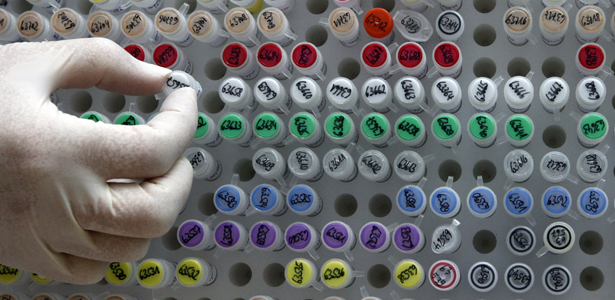 Earlier today the German parliament voted to allow certain couples to test their embryos for diseases before implantation into the woman's womb, a procedure that has been legal in the United States and in many other European countries for more than a decade.
It's not as though Americans don't grapple with the ethical implications of such a procedure, but for German families, and for German society more broadly, genetic testing touches a nerve that extends back into history to the Nazis' dream of creating a pure, Aryan race.
In the three-and-a-half-hour debate that preceded the parliament's vote, no one directly mentioned the Nazi legacy, but German news sources such as Spiegel Online report that the discussion in Germany about this procedure has always been overshadowed by the country's history. In the end, parliamentarians voted across party lines for the most lenient of three different proposals -- with 326 in favor, 260 opposed, and eight abstentions -- though even this law is strict compared with other countries. It will make the procedure available only to couples who have a serious genetic disease in their family's medical history and who undergo preparatory counseling. Additionally, each case will be reviewed by an ethics commission.
At the heart of Germany's struggle with its history and its quest to move on from that history is a question: Is a slippery slope more slippery for some than for others? If so, is Germany somehow naturally inclined to fall down it?
Paradoxically, it's precisely because Germany fears the answer to that question is yes that the truth may be the opposite. As Germany proceeds in dealing with the ethical quandaries modern medicine continues to produce, the country's cautious approach may serve to keep its history in its past.
Image: Reuters.