Foxconn Will Replace Workers With 1 Million Robots in 3 Years
If the world's largest manufacturer of computer components can't stop its workers from killing themselves, it will just replace them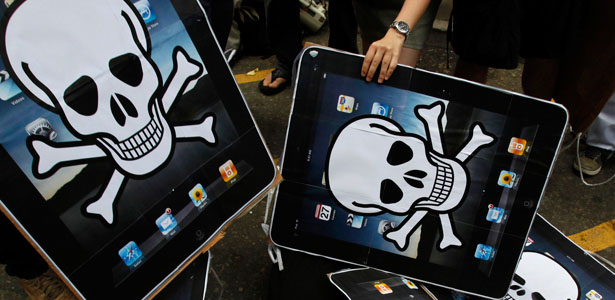 Foxconn International Holdings Ltd., a Taiwan-based electronics manufacturer, is perhaps best known as that place overseas where more 18 employees attempted suicide in a period running from January through November of 2010. In response to the first wave of suicides, the company increased wages, installed preventative netting to stop people from jumping to their deaths and had its nearly 1,200,000 employees to sign no-suicide pledges. But it's hard to keep that many people in line. While the number of suicide attempts has fallen, the phenomenon has not ended.
Foxconn employees, who work long hours in cramped conditions assembling Apple's iThings (among other products), are giving up. In late May, an unidentified 20-year-old male fell off a building and died; he was the second employee to die of unnatural causes this year.

The world's largest manufacturer of computer components has a new method for curbing the suicide attempts: Replace its workers altogether. Over the next three years, the manufacturer plans to deploy at least one million robots to improve efficiency and cut rising labor costs. The robots will be used to do routine and simple work: welding, spraying, assembling. Right now, all of those tasks are done by human workers, Terry Gou, the company's founder and chairman, told the Times of India.
Currently, Foxconn uses just 10,000 robots, or one for every 120 workers, in its facilities. Next year, that number will jump to 300,000 (one for every four workers). It's OK, though: Gou announced the bad news to his employees -- that the robots will be coming for their jobs -- at a dance party organized for the Foxconn team, the state-run news agency Xinhua reported.

Image: Reuters.