FarmVille and CityVille Creator Zynga Files for $1 Billion IPO
The money that the social games giant is looking to raise from shareholders as it goes public would value the company at $20 billion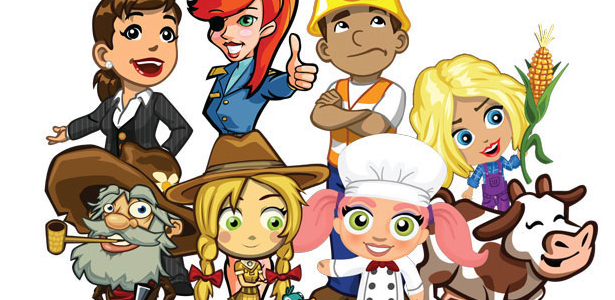 Just moments ago, social games creator Zynga, which was founded only four years ago and took off on Facebook when it created FarmVille, filed its S-1 with the SEC. It plans to raise as much as $1 billion from potential shareholders, according to the filing. But TechCrunch has suggested that this number could just be a temporary placeholder and Reuters notes that the final target could be closer to $2 billion, which would value Zynga at $20 billion.
"The numbers of shares to be offered and the price range for the offering have not yet been determined," according to a press release that Zynga put out. "A portion of the shares will be issued and sold by Zynga, and a portion will be sold by certain stockholders of Zynga."
Regardless of the price or the number of shares, I suspect that they will all be snatched up as soon as possible by interested parties. For months, tech writers have been waiting for word that Zynga was ready to go public and, over the past few days, the anticipation has reached a fever pitch.
According to the filing with the SEC, Zynga has more than 230 million monthly active users in nearly 140 countries. Players of Zynga games spend about two billion minutes every day tending to their virtual crops, interacting with CityVille neighbors and more.
Unlike Pandora and some of the other tech companies that have filed -- or have been considering filing -- for an IPO, Zynga is profitable. In 2010, the company reported more than $90 million in net income, with a near-30 percent margin. And those figures will be eclipsed by 2011's numbers: In just the first quarter of this year, Zynga reported close to $12 million in profit. And if that's not enough to convince potential shareholders to invest, the social gaming giant has almost a billion dollars in cash on hand.
"We believed play -- like search, share and shop -- would become one of the core activities on the Internet," founder and CEO Mark Pincus wrote in the S-1's introduction. "Play is one of life's big macros -- it's an activity people love to do and do often. Zynga was founded on a deeply held passion for games that family and friends play together -- connecting, collaborating, gifting, bragging, nurturing, admiring and sometimes just doing silly stuff together. Reality is, we all wish we had more time to play together."
Over the years, Zynga has proven that we have plenty of time. Maybe not as much as we -- or the Zynga team -- would like, but plenty. Soon after FarmVille debuted on Facebook, it was being played by millions of people who, together, spent millions of hours on their digital plots of land.
Underwriters include Goldman Sachs, Bank of America, Morgan Stanley, Barclays Capital, JP Morgan and Allen and Company.
Image: Zynga's S-1 SEC filing.