Dolphins Have Another Secret Power: Electrolocation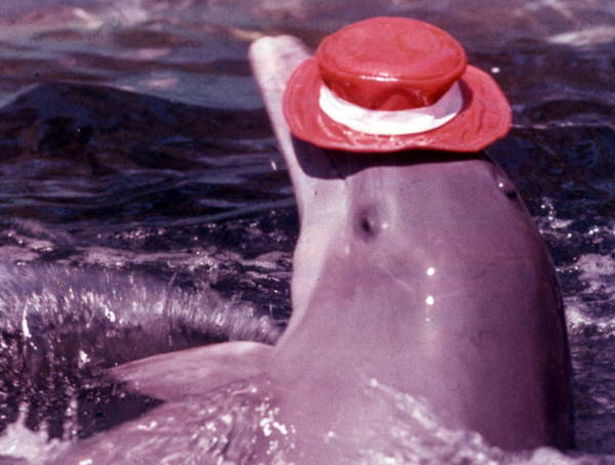 A species of dolphin can sense electrical fields with special sensory organs in its snout, marine biologists writing in the journal Royal Society Proceedings B, confirmed today. While we've known sharks, rays, and other fish had similar capabilities, among mammals, only the platypus had been shown to sense electrical fields. The discovery was made in the Guiana dolphin, which is native to South America.
What can't dolphins do? They heal jaw-droppingly quickly. They can swim up to 22 miles per hour, dive past 2,000 feet, and hold their breath for 12 minutes. Not to mention echolocation or their still-unknown linguistic facility or their brand strength among the valuable tween girl demographic!
Why hasn't there been a superhero comic book or cartoon based on a pod of dolphins?
Via Philip Bump.