Data Furnaces: The HVAC System of the Future
IT companies spend millions to keep their data centers cool. Could the heat the computers generate be used to warm homes instead?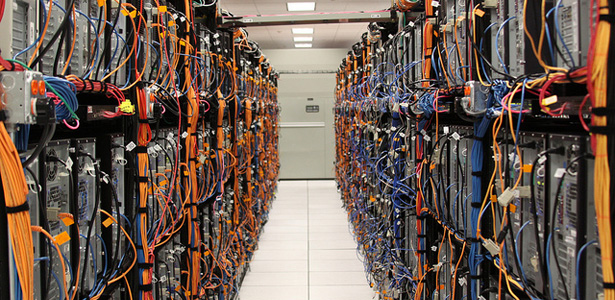 The IT industry doesn't run on brain power alone; despite huge leaps in the efficiency of computing, it consumes a lot of energy -- two percent of America's total, much of which goes toward keeping servers cool. Simultaneously, during much of the year, Americans are paying to keep their homes warm, perhaps six percent of the country's total energy consumption. A new research paper from Microsoft proposes a creative (and nicely branded) energy-saving measure that kills two birds with one stone: data furnaces.
What's a data furnace? The authors describe what are basically mini cloud server rooms of about 40 to 400 CPUs, hooked directly into a home's HVAC system. The heat thrown off by the computer processing could warm homes during the colder months, and possibly be used for clothes drying or water heating at other times of the year. Extra bonus: A diffusion of cloud servers among residential areas could mean faster computing for everyone. The authors say that by piggy-backing on residential energy consumption, the IT industry could double in size without increasing its carbon footprint. In the authors' vision, IT companies would sell the data furnaces to families, whose energy bills would remain about the same, and the cost-savings would all go to the IT companies. However, it seems other pricing models should be possible, in which both families and IT companies could see energy bills go down.
The implementation of this idea faces many challenges: how to ensure the security of the servers in people's private homes, the costs of maintaining a diffuse network for servers, and providing the additional bandwidth where it would be needed. Nevertheless, the basic idea that we can combine two inefficiencies in a way that reduces overall energy consumption is the kind of thinking necessary for making America more efficient over the long haul.
Image: The Planet/Flickr; Via @Andrew_Zolli.