Celebrity Invention: Gary Burghoff's 'Chum Magic'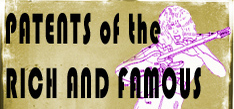 Some celebrities aren't just pretty faces. A few of them are also touched with that Yankee prowess for tinkering and invention. In this weekly series, we introduce you to the Patents of the Rich and Famous. And maybe you learn a little bit about how patent literature works along the way.
Inventor: Gary Burghoff
Known For: Besides inventing a useful toilet seat handle, which we featured a few months ago, Burghoff acted in both the Mash movie and the M*A*S*H television series, making his name playing Corporal Walter Eugene "Radar" O'Reilly a.k.a Radar. After seven seasons, Burghoff left the show to pursue his other interests: stamp collecting, painting wildlife, fishing and jazz drumming.
Since leaving the show, he has put out a video guide to stamp collecting and starred as the "Gulf Guy" in Gulf Oil commercials.
Invented Apparatus: "Enhanced fish attractor device"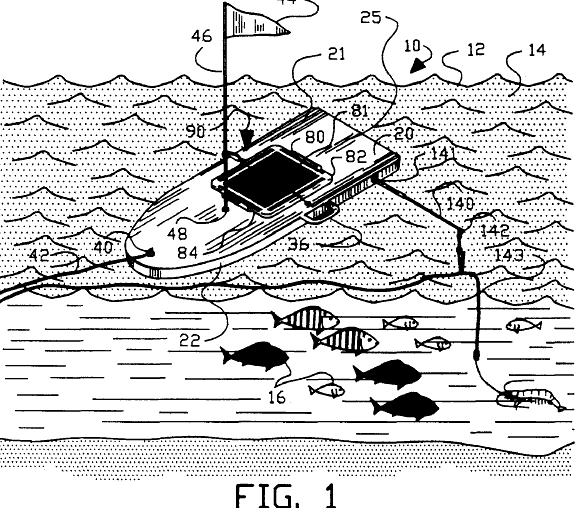 Formally known as "Chum Magic," Burghoff's invention attracts fish to boats, so even the least skilled fishers can have successful outings. "Chumming," or throwing fish bits in the water to lure unsuspecting fish, is a well known technique.
Burghoff's apparatus is an automatic chum disperser, which simultaneously attracts sea creatures to a fishing hook using a combination of lights, sound and seaweed:
The enhanced fish attractor device comprises a body member having a volume for floating the body member on the surface of the body of water. The body member supports a porous container into the body of water for luring fish thereby. An audible generator and/or an illuminator generate an audible output and/or illuminate the body of water to attract fish thereby. An optional plurality of flexible webs extend from the body member in the body of water for simulating seaweed.
Rationale Behind Invention: Gary liked fishing. Maybe he wasn't so good at it. Other enhanced chumming devices didn't seem to work for him. He thought he'd make it better.
Off-Label Uses: With all the lights and sounds and seaweed decorations, you could throw a really kickin' party for your pet fish. Just rid the Chum Magic of its hook, and you've got some clean, safe fun.
Future Directions: What if you end up attracting some not-so-friendly sea dwellers? Perhaps the Chum Magic should have some sort of fish radar, indicating when nasty animals are in the vicinity.
Peruse more Celebrity Inventions.