Will the New Sims Facebook Game Destroy Zynga's FarmVille?
As EA prepares to release Sims Social, Zynga should be worried: More than 140 million copies of the Sims have sold since 2000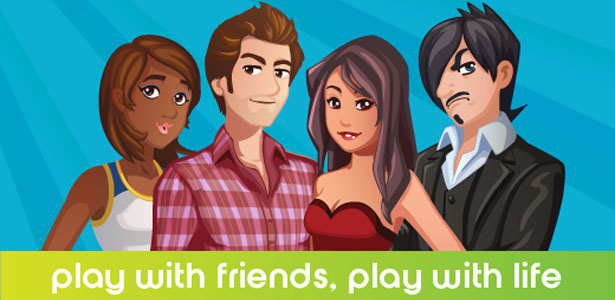 Zynga has found enormous success with its Facebook-based social games. The company, valued at somewhere between $7 and $10 billion on the secondary market, is now preparing to file for an IPO and allow the public to invest in its unique blend of networking and gaming. But it better get that paperwork filed quickly because, until now, Zynga has operated in a solitary space. A competitor is coming -- and it could knock Mark Pincus and his team off of their pedestal. Sure, there are plenty of social games on Facebook developed by third parties, but none have come close to amassing the user base that Zynga enjoys. And, once you've got enough brand evangelists, users continue to pour in -- an adage that holds especially true in the social space.
But that doesn't mean they're going to stay.
Zynga is perhaps best known for FarmVille, a game in which almost nothing happens yet everyone seems to play anyway. Your virtual farmer-like avatar moves around the screen watering crops, picking crops, planting crops and, every once in a while, milking a cow or two. But you almost have to play it -- I've played, I'll admit it -- because everyone else is. One out of every ten people on Facebook have played the game, but it's unclear how many have played for extended periods of time. Last year, Zynga made headlines when it was revealed that millions of FarmVille's users were growing tired of the game and had stopped playing.
To alleviate that problem, Zynga didn't fundamentally alter the gaming experience, they just repeated their model with new games. CityVille launched in December 2010 with 100,000 players on its launch day. The game, Zynga said, was their most social yet. Within a month its user base had exploded, surpassing that of FarmVille. But we haven't heard anything about the game since.
All that to say: Zynga should be concerned. Its model seems to work, but only in the short term. The company has been able to amass a large number of users for its newest releases because there are no alternatives in the space. In order for a social game to work, volume is critical. If several of your Facebook friends weren't already on FarmVille, you'd have far less incentive to join. There are only a few existing franchises that could move into the same space with the audience necessary to topple Zynga's virtual cities. And one of them is gearing up for battle.
On Monday at the Electronic Entertainment Expo in Los Angeles, Electronic Arts announced that it would soon be releasing Sims Social, a Facebook-based extension of its popular franchise. While the game doesn't yet have a launch date, it does have a Facebook page that more than 65,000 people have already Liked at the time of this writing.
More than 900 fans have left reviews of the unreleased game, giving it an average of 4.8 out of 5 stars. "This is going to be great!" one Facebook user wrote, leaving a perfect 5 for Sims Social. Another five-star review: "is it an online game or private? either way cannot wait!!!!!!!"
What these people are reviewing is unclear. The representative from Electronic Arts released few details at the presentation. The fans don't care, though. They know that if this is anything like the Sims games they've been playing for the last decade, they're going to like it -- Like it, even. All of the Zynga games combined have about 250 million monthly active users. But they're free and they take about 60 seconds to start playing; the barrier to entry has been completely removed. (The only point for hesitation is the appearance of that nagging voice in your head asking, What are my friends going to think?) The Sims, on the other hand, has been bought, at about $40 bucks a pop, more than 140 million times. Its adherents are committed, purchasing numerous extensions and add-ons over the years. And an engaged audience is more valuable than a large one.
Image: Electronic Arts.