Why the 'OK' Button Is Always on the Right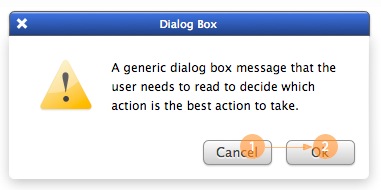 John Pavlus breaks down a mystery that it never occurred to me to ponder: in a dialog box, why is the OK button always on the right? It turns out that it's not an accident, but a function of how we perceive the world. The rule is always put the most important thing last.
Putting the most-often-used or most-likely-to-be-used option "last" makes less work for our monkey brains. Flow can also be used as a tool by designers who -- for better or worse -- want to encourage you to do one thing over another thing. (Like, say, sign up for their new social media thingamabob, or blindly accept 41-page-long Terms of Service updates on iTunes.) But for the most part, flow is used in the service of making our lives easier. Disagree? Cancel? OK!
Read the full story at Fast Company Design.