What's a Facebook Fan Worth? 20 Visits, at Least for Retailers
Even the top retailers in the U.K. that are without a Facebook presence can expect about 62,000 visits driven by the site every month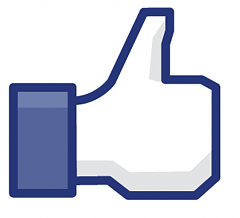 As social media sites continue to grow, many retailers have been forced to build internal teams, bring in social media "experts" and other consultants or dump the responsibilities of tweeting and updating their Facebook page on one individual within the company. If they didn't, they risked losing potential customers to the competition. Or that's how the story was spun, anyway -- often by those who would benefit most from larger social media teams. We were never really sure how much a Facebook fan was actually worth. That is, we had no way to measure the return on investment (ROI).
Now, that data is starting to be compiled. But it's not an easy process -- and the specifics are more than a little complicated.
Experian Hitwise analyst Robin Goad has taken one convincing stab at putting a value on the Facebook fan. After a considerable amount of research, Goad, the research director at one branch of the global online competitive intelligence service, determined that one Facebook fan is worth about 20 additional visits to a site over the course of a year, at least for retailers in the U.K.
Here, the layman's version of how Goad got to that number: After partnering with Techlightenment, a full-service social media agency, Hitwise collected Facebook data on the top 100 retailers as ranked in the Hitwise Shopping and Classified category for the 12 weeks ending June 18. Before this, they developed benchmarks to compare their data against. The chosen benchmarks were the number of visits to the websites of those retailers and the number of Facebook fans before Hitwise begin collecting data. Hitwise also "looked at the propensity for people to search for those retail brands after a visit to Facebook using our Search Sequence tool," Goad explained on the Hitwise blog, which also includes charts and graphs that can be used to further explore this data. They found that Web surfers are 54 percent more likely to search for a retailer after visiting their Facebook page.
Another interesting data point that came out of this research: The top retailers, even without a Facebook presence and its accompanying fans, can expect an average of 62,000 visits driven by Facebook traffic every month.
Image: Experian Hitwise.