The Hardcore Archival Research Behind 'L.A. Noire'
How Rockstar Games recreated 1940s Los Angeles using countless photographs and maps for their latest video game blockbuster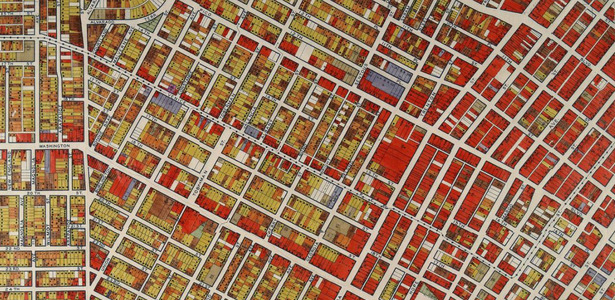 L.A. Noire was released last month to rave reviews. The hotly anticipated detective game set in 1940s Los Angeles is the latest blockbuster from Rockstar Games of Grand Theft Auto fame. What sets L.A. Noire apart from its forebears -- aside from its next-level narrativity -- is the realism of its mid-century southern California setting.
The historical accuracy didn't come easy, as Nathan Masters explains on the KCET website. Works Progress Administration maps housed at the University of Southern California were consulted to build an accurate street map. Aerial photographs from the stunning Spence Air Photo Collection at the University of California, Los Angeles added the third-dimension. Countless street-level photos from the Whittington and Los Angeles Examiner collections contributed their own small details.
For those of us who love these old collections, it's wonderful to see them brought to life with a big budget. Now, I'd love to see Rockstar release the model of the city for remixing and study. It costs them nothing and students of L.A. history could have a beautiful sandbox to learn in.
Image: L.A. Noire.