The Coolest Google Doodle Ever: Les Paul's Digital Guitar
Offices across the country are filled with the notes of amateur musicians using their mice to strum on Google's latest logo modification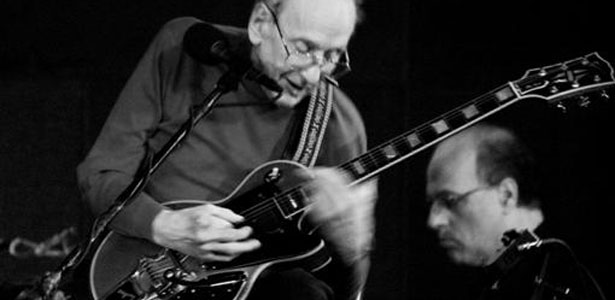 In celebration of what would be Les Paul's 96th birthday, Google rolled out what has already been called, widely, the coolest Doodle ever. Visit the Google homepage -- you have less than 14 hours left before it's replaced by the standard logo or a new design -- and you can play the interactive Doodle with your mouse. Google will even allow you to record a song up to 30 seconds long that will live at a unique URL you can share with friends.
We've seen dancing Doodles, animated Doodles, Doodles that you could zoom in on and discover Easter eggs hidden throughout, but nothing like this before. It stretches the idea of what a Doodle is. It's hard, now, to define a Google Doodle as an illustration or a graphic; the team responsible for creating these has taken full advantage of their digital platform.
Born on this day in 1915, Les Paul is considered the father of the electric guitar. On January 30, 1962, he was issues his first patent from the U.S. Patent and Trademark Office for for an "Electrical Music Instrument." Paul passed away in 2009 after a long career designing guitars and multi-track recording devices.
YouTube is slowly filling up with 30-second clips of people using the Doodle to play "Stairway to Heaven" and other rock classics. For those that aren't musically inclined, the Mirror has put together a brief beginner's guide to finding your way around Paul's digital guitar. Click on the keyboard image to pull up some keys and, by entering, j k l j k h j g hj k l j k h j g hs g g h j g j h g g g k g, you can play "Dueling Banjos" for your whole office.
Image: Wikimedia Commons.