Small Indian Village Renames Itself Snapdeal.com Nagar
The name change surprised the company, which spent $5,000 installing hand pumps so residents could have access to clean water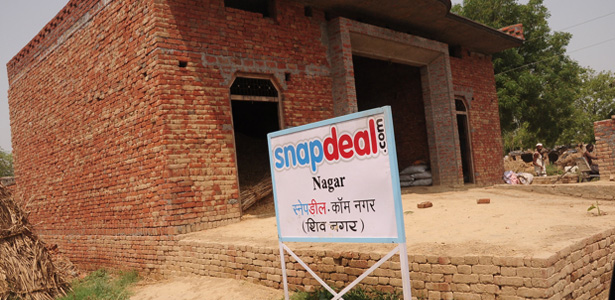 The people of a small village in India surprised everyone when they voted to rename their home Snapdeal.com Nagar (Nagar means town). Snapdeal.com, essentially an Indian version of Groupon, recently spent about $5,000 to install more than a dozen hand pumps in the area. Despite being a company still in startup mode with limited resources, Snapdeal felt it necessary to give something back to the communities in which it operates. Going forward, they hope to operate as a socially responsible organization, Snapdeal.com CEO Kunal Bahl told TechCrunch's Robin Wauters.
This isn't the first time we've seen something like this happen, but it's a unique story because even Snapdeal.com's CEO was unaware of the impending name change. And it might not be the last time, either. If Snapdeal, which recently raised $12 million and, according to TechCrunch, "has the lead over Groupon in India in the local ecommerce space," can continue growing, Bahl will continue giving back. And inspire others to do the same.
"There are 640,000 companies incorporated in India, many many of them much much larger than ours," he told Wauters. "Assuming even 10 percent have the resources to do anything (and $5,000 isn't really a lot), we can solve water problems for 64,000 villages and millions of people in India. Something to think about."
It is something to think about, but even Bahl needed a bit of a kick before deciding to donate some of his company's resources to this project. The idea grew out of a conversation he had with one of his 500 or so employees in the halls of Snapdeal.com. "This person mentioned that his family lives near a cluster of villages where the locals have to walk over a kilometer every day and stand in line just for clean water," according to Wauters. Bahl, touched, wanted to find a solution. Now, the 15 hand pumps that Snapdeal.com installed has put clean water within 50 meters of every resident in the village. And they're expected to last for 15-20 years.
Image: TechCrunch.